Best homemaking tips to save money on food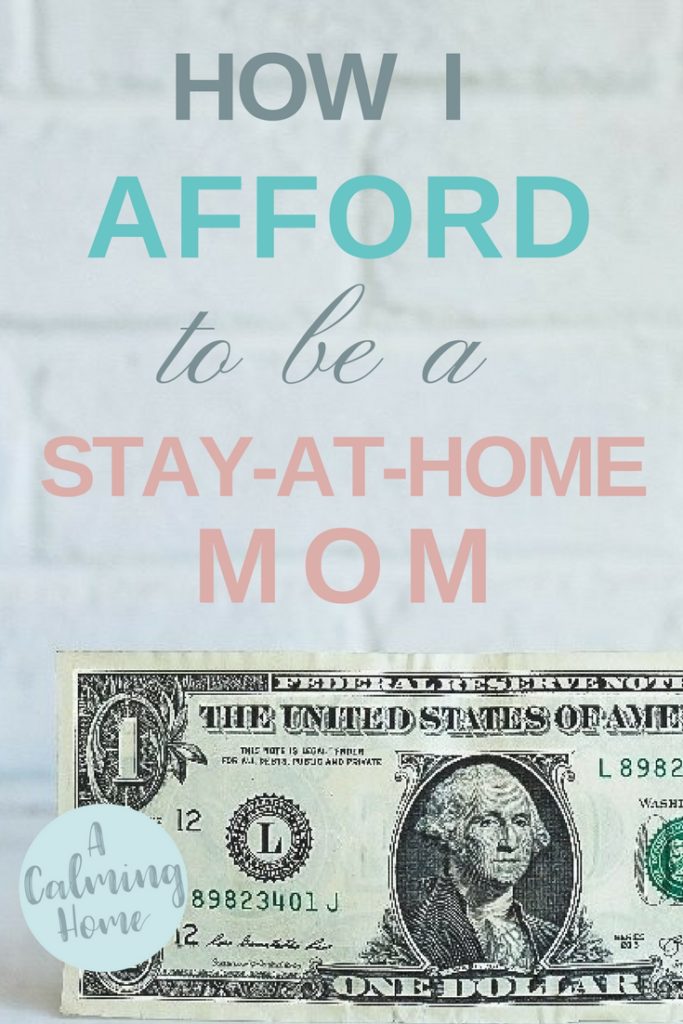 Before I became a stay-at-home mom, I was a stay-at-home wife. It's what my husband and I both wanted. We knew there were going to be a lot of adjustments when we finally have kids, so we planned for it.
Hubby and I agreed that I should quit my job before we had any kids so we could get used to the life of living on one income. You know — test the waters.
There were 3 issues that we wanted to be ready for when it was time for me to become a stay-at-home mom:
1. That he'd be able to bring enough income for us to live comfortably.
2. That I'd still be able to help with the cash flow when the going gets tough.
3. That we'd have something to cushion us for any financial emergencies.
And I was pretty confident about it too — with good reasons.
1. Hubby has a well-paying job as a lawyer.
2. I'm an experienced freelance writer and online project manager so I could always work from home if I needed to. I also have a home bakeshop (being a pastry chef and all).
3. I have a real estate property that I could sell or rent out for passive income. I knew I wanted to have some kind of passive income in the future when I became a mom (yes, I planned that far ahead), so I bought a condominium unit as an investment in my 20s when I was still working as a flight attendant.
I remember thinking to myself, "We've so got this!".
And it was great!
Every morning, I'd wake up, make breakfast, and kiss him goodbye as he leaves for work.
I'd take a long shower, do my beauty routine, and prepare myself for a day of house chores.
We had yummy, healthy meals on time, the house always smelled good, and all our clothes were pressed. I was like a modern day Stepford wife!
We were ready.
We were prepared.
Or were we?
Then, we had our first child.
It was like a whiplash!
How can one tiny little baby create so much change in our lives?!
The clutter crept in, the expenses shot up, and all the systems I've put in place were suddenly negotiable.
Add our second baby into the mix.
Uh-oh.
Kinda hanging there… but still good. Not as good as when we had no mouths to feed, but still good. But I truly believe that it's only because we were able to prepare and manage our finances well.
As we've done, here's what you can do to prepare yourself to become a stay-at-home mom:
1. Make the mind shift.
A mind shift is a redirection of your focus. If you want to live on one income, create the atmosphere to wholly prepare you for this lifestyle change.
Observe other stay-at-home moms and ask for advice from those that you know of.
Educate yourself.
Read and follow blogs that talk about it.
Equip yourself with the life skills you will need to awesomely run your home like a boss.
Attend cooking classes or gardening workshops. The more homemaking skills that you have, the more money you will eventually save in the future.
Related reading:  How one habit simplified my entire life and made me achieve more
This post contains affiliate links for your convenience.
For more information, see my disclosures here.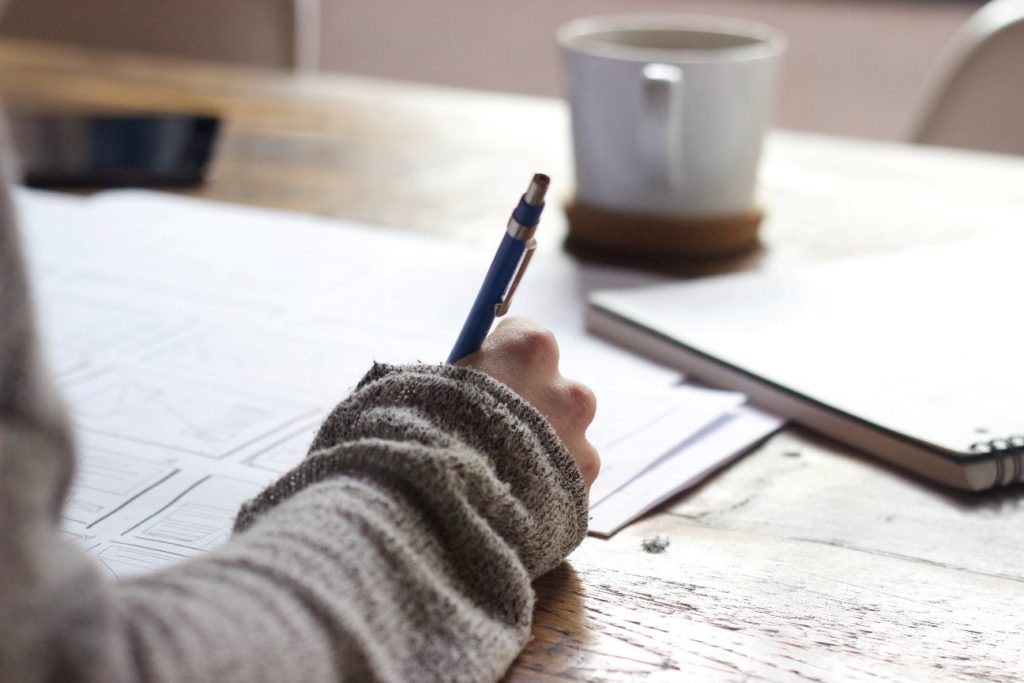 2. Make a plan.
What are your priorities? What are your financial goals? Talk with your spouse and work on it together.
Before we got married, hubby and I agreed that he'd be taking care of the basic essential needs of the family like shelter, food, clothing, utilities, healthcare, and education.
Anything I earn (if I choose to make money on the side) is an "extra" or a "bonus" for superficial stuff like entertainment, travel, gifts, and extracurricular activities or hobbies.
This way, we knew what was expected of each other and we don't have to argue over who's responsible for what.
3. Save before you quit.
If you have a job now, work towards an emergency fund or a "Stay-at-home mom fund". Work longer hours and spend less money.
Put everything you can into this fund so you'll have a comfy cushion to fall back on when things don't go as planned.
A good tip is to always set aside 10% of your income for this, but if you can put more, the faster you can grow your fund. ( I was putting 70-80% of my income to my property investment when I still had a job).
Related reading: How to manage mommy guilt when working
4. Start living on less.
Reduce your wants by embracing a simple lifestyle. Minimize your belongings so that you spend less time and energy in caring for them. But simple doesn't have to be boring.
By less, I don't mean that you have to live in a spartan, monk-like home with minimal possessions. What I mean is you should look for quality instead of quantity when buying things.
For instance, I used to have a massive collection of cheap, trendy bags that would only last me a season before they tear or peel off in all places.
Then my mom passed down to me her Gucci and Louis Vuitton leather handbags (some are even older than me!), and it was then that I saw the real value of designer handbags.
Sure, they're pretty expensive…but the quality of the craftsmanship would last you a lifetime (even for several generations, if you care for it well).
Your belongings must be worth spending your time and energy to care for it. Investing in quality key pieces will enhance your quality of life and save you money in the long run.
5. Create a budget.
Math is boring, but you HAVE to know your cash flow; if you don't, you'll bleed financially. With a budget, you'll know any recurring expenses and the amount you'd need to set aside to cover it.
Track your expenses and make sure you're spending less than what you're earning if you want to stay afloat.
6. Cut back on non-essentials.
You already know that by becoming a stay-at-home mom, you'll need to sacrifice some things.
Look for places where you're bleeding money and put a stop to it (at least until there are more expenses than income). I'll be creating a post on the pro-active things I do to save money and I'll link it here soon.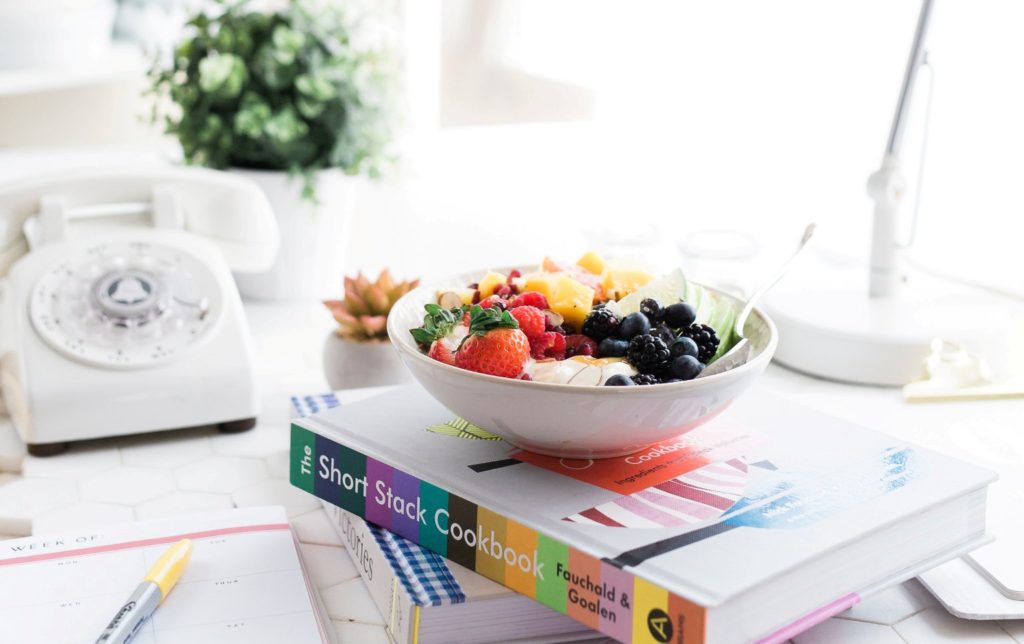 7. Meal Plan.
Hubby and I love eating out, and we do so whenever we can afford to.
But we know it can get really expensive when we tally up all the money we're spending on restaurants, coffee shops, happy hours, and so on, so the solution is to plan our daily meals so we're limited by the cost of groceries purchased once or twice a month.
You can save money even further by couponing or looking out for special deals.
Related reading: Best homemaking tips to save money on food
8. Have nothing new.
Buy second hand, borrow, DIY, or repair broken things! Utilize what's already in your home.
If you need something, see if you can learn how to do it by yourself through youtube or online tutorials. Borrow equipment or tools that you only use occasionally.
I reserve buying brand new things for sensitive items like cutleries, beddings, socks, underwear, and swimwear, but everything else will be bought at thrift shops or yard sales.
I love going to thrift shops! Most of my clothes are thrifted and I don't mind that it's second-hand.
I actually love vintage clothing. I know my style and what works for me and as long as it's well-made, comfy, and looks pretty on me, I'll wear it with a smile.
I also rarely buy any new clothes for my children as I keep receiving them as gifts from family and friends. Besides, they literally outgrow it every few weeks (or cover it with food or dirt within 24 hours of wearing it).
I've also always made my daughter and son's costumes. Not having a sewing machine doesn't stop me from making one!
For my son's 1st birthday, I made an astronaut costume that I've made by hand because my mom-in-law's machine is broken.
I've made it entirely out of scrap fabrics which I've gotten for free. This is why sewing is an essential skill to learn.
For other things I need for the house, I always look for online deals or dollar stores or yard sales. This is also where my DIY addiction kicks in.
I like looking at interior design magazines and looking at elements that I could DIY for cheap.
9. Bring in additional income.
Any money that comes in is helpful for the family budget. If you have skills that you can use to make more money, use them!
You can start a home cottage business if you are good with creating things with your hands. For example, I take cake orders on the side when I have time.
Also, you can start working from home with only a computer (or a smartphone) and an internet connection.
Related reading: Start a Profitable Blog
10. Don't compare.
Everyone has different priorities, goals and financial circumstances. You can't expect to be drinking Starbucks every day if your budget just won't allow it.
And those people who collect Hermes handbags or travels to Bali or Santorini any time they want? If that's what makes them happy, then be happy for them.
Don't fester in envy because your happiness might spell differently. Sure it would be nice to travel the world, but that's just a small part of the little wonders that you need to FEEL in life.
Be content with your blessings and explore other means to achieve the fulfillment and happiness that you want.
Believe me, people naturally envy HAPPY people.
It's not the possessions that they own that burns your desire for the same — it's the appearance of joy and contentment that they manifest when they have those possessions that you're actually yearning for.
I know it's kinda scary to become a stay-at-home mom when you're used to a steady flow of income every month. But with proper preparation and full faith in your capabilities, you'll do just fine! Like I always say,
[ctt template="1″ link="VWqpG" via="no" ]"Stop waiting for something that only comes when you've done something." – Janice Ruste [/ctt]
Trust that you can afford to be a stay-at-home mom.
You CAN and you WILL make it work.