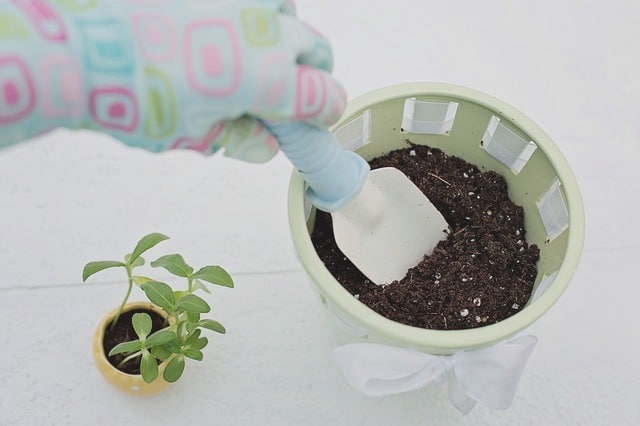 I have just started my own cottage garden and after filling a few buckets in a potting frenzy, I realized that the potting mix had a strong chemical odor. So I went and searched if I should be wearing a mask or if it's safe to be working with potting mix without any nose covering.
So, is it dangerous to use a potting mix? It can be dangerous when a lethal bacteria or fungi is present in the potting mix and you have no protective gear to prevent you from touching it or breathing it into your lungs. The biggest risk is getting a lung infection, the next is chronic skin infection. However, if you're well prepared and practice basic hygiene, you shouldn't worry about getting sick from using potting mix in your cottage garden.
I know that most people don't think that gardening can be a hazardous activity. I think this is because everything has a certain risk in some way and if we let our fear overcome us, we might be better off living a life locked up in a sterile facility. The best way to conquer our fear is to learn about it and the things we can do to prepare and protect ourselves from it.
Potential Dangers of Potting Mix
This post is not to put you off gardening! Almost always, using potting mix is relatively safe. However, if you chance upon a bag of potting mix with a lethal bacteria thriving inside — and you've somehow introduced it into your body — you could worry a little.
I'm sure that you may have some ideas of the dangers of handling potting mix, like exposure to harsh chemicals or being bitten by disease-carrying bugs. However, these are likely the cause and not the consequence. Talking about the latter will more likely motivate you to protect yourself better in the garden. 
One of the biggest risks of using a potting mix is getting a fungal type of lung infection. There are many types of lung infection that can be contracted when gardening, but quite common is something called Aspergillosis , and quite rare is an illness called Legionnaires' Disease.
In this study, it is said that Aspergillus spores are "often found in decaying plant matter". Inhalation of these spores, or exposure to it, may cause acute respiratory failure especially to people who have increased vulnerability because of other health issues.
Legionnaires' disease is defined as "a serious type of pneumonia (lung infection) caused by Legionella bacteria. People can get sick when they breathe in mist or accidently swallow water into the lungs containing Legionella." by CDC.
While there's some buzz in gardening blogs and forums about this disease after a man died from it , this case-control study actually clarifies that there is no proof of the use of potting mix as the direct source of the illness.
If you think you have symptoms of Legionnaires' disease after a recent exposure to potting mix (within the incubation period of two to fourteen days), you'll need to seek medical help and inform that you have recently used potting mix. You must mention this as the antibiotics needed to kill the bacteria, legionella, are different to the standard antibiotics.
The risk of contracting lung infection increases when the gardener does not wear protective gear for an extended period of time while using potting mix. The way to treat a lung infection is early detection of symptoms and the appropriate antibiotics or therapy.
Another risk is contracting a skin infection. I'm not only talking about skin irritation or rashes, but chronic fungal infection like the rose gardener's disease . If you get a cut or an open wound while gardening, it would be easier for bacteria and fungi to enter your bloodstream and wreak havoc.  A simple solution is to wear protective gloves and to keep a watch out of objects that may cause a tear and expose you to a harmful fungus.
It is also important to wash your hands thoroughly after using potting mix, even when protective gloves were worn because you might accidentally contaminate your hands as you are removing the gloves.
One of the best tips of advice I can give you is to observe proper hygiene. The goal is to prevent any harmful bacteria from coming in and infecting your body.
Another possible danger could be chemical poisoning from contaminated potting mix. Some companies with poor manufacturing practices may allow some pathogens or foreign chemicals to come in contact with their processing equipment which then contaminates the potting mix.
Also, Homemade compost or potting soil may contain pathogens, especially if added compost or added manures are not fully decomposed.
The best thing to do is to make sure the potting mix you are buying is from a reputable company with good hygienic standards. 
If you're making your own potting mix or compost, you may need to sterilize it to destroy the pathogens and ensure that it has properly decomposed before using.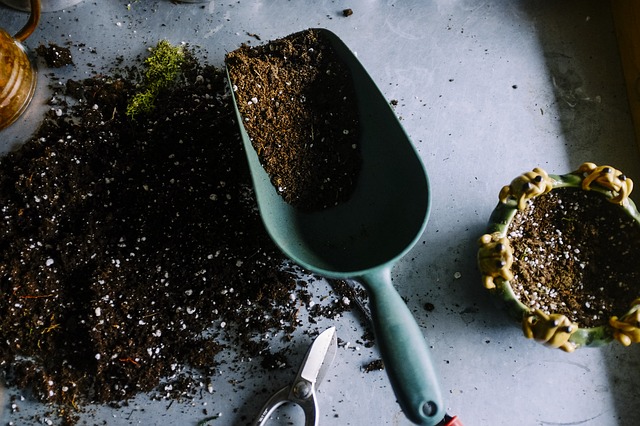 Steps to Take if you are sick after using potting mix
As you would know, potted plants are a thing in a cottage garden. Since we are in a rental home, I've used all sorts of containers for most of my plants. This means that I have a lot of potting mix to go through.
But after reading the risks with the use of potting mix, you might think twice about gardening at all, but it isn't as bad as it seems to be. One of the best tips of advice I can give you is to observe proper hygiene. The goal is to prevent any harmful bacteria from coming in and infecting your body.  
Gotten sick already? One of the first things you need to do is to call your doctor and share your story about handling potting mix prior to getting sick. Don't worry as this illness is not contagious.
Did you handle the potting mix with someone else? Tell the person you were with about the symptoms you're feeling so they're aware of what to do should they develop the same symptoms. If you had a group of people, like a big activity involving the use of potting mix, make sure everyone is informed as well. 
Prepare before you open your bag of potting mix
Gearing up on protective equipment just to use potting mix may seem like overkill, but it is necessary not only for your health safety but also for your peace of mind knowing that you've done all you can to protect yourself.
Remember, the disease can have several modes of transmission, so it's better to consider good overall gardening hygiene too.
Things to do before opening the potting mix bag:
Wear your protective gear
Use a sharp scissor to open the bag
Wet the bag with a low-pressure hose (don't use a sprayer)
Using a sharp scissor rather than ripping it with a knife or cutter will prevent dust from flying all over. Using a watering can or a low-pressure hose will also prevent the same.
Essential things to wear when handling potting mix:
Gloves
Face Mask
Gardening Apron
Another thing that I think would be great to invest in is a good potting bench. A potting bench will help you with your small gardening tasks like repotting your plants or transplanting your seedlings. It will also prevent you from hauling potting mix in uncomfortable positions that will likely expose you to more dust particles.
A high-quality potting bench is a bit of an investment but they will be a workhorse in your garden as you'll be using it day in and out. It can save you from back pain and would also look good as a statement piece in your cottage garden. This one has an excellent rating and is a best seller on Amazon. 
As with many things in life, there are risks we take in almost anything we do. In my new cottage garden, I'm filling up a lot of containers with the cheapest potting mix I could find.
Using potting mix is not a real threat if you take the necessary precautions. To put it in perspective, millions of people use potting mix every day, and some even have this activity as their day job. But there are very few cases of infection that are reported.
It may be a hassle (I know), but keeping proper hygiene such as washing hands, wearing gloves, and — where necessary — wearing a mask will keep your chances of getting infected with a disease very low.
Related Questions
Is it safe to use a potting mix without wetting it first? It is essential to control the dust because the harmful bacteria and fungi settle in it. Wetting the potting mix before using it makes it bond well with the pathogens that might otherwise float freely in the air.
Should you let your child handle potting mix when gardening with you? You can handle the initial preparation of the potting mix and keep your child protected with gardening gloves and a face mask.  
What if one of my kids or pets accidentally eats the potting mix? Normally, if a child or a pet ingests potting mix, the volume wouldn't be enough to be a cause for real concern. Choking hazard may be an issue, but the best thing you can do is to call Poison Control (1-800-222-1222) immediately.