You may already know the benefits of wearing house shoes but have trouble deciding what kind of pair would suit you and your home style. The best way really is to try various types and different brands, but since you can't try the whole lot being sold in the market, we will tackle everything you need to consider when finding the perfect house shoes for you.
My recommendation for Best House Shoes
The best pair I've tried so far is UGG's Women's Scuffette Slipper. These shoes are reasonably priced for the quality of the make. It's designed to give you just enough traction to do some of the heavy housework but is not heavy enough that it weighs on you at the end of the day.  I wear this slipper all throughout spring, autumn and winter. For summer, the best slipper for the house will hands-down be my Havaiana's slim flip flops!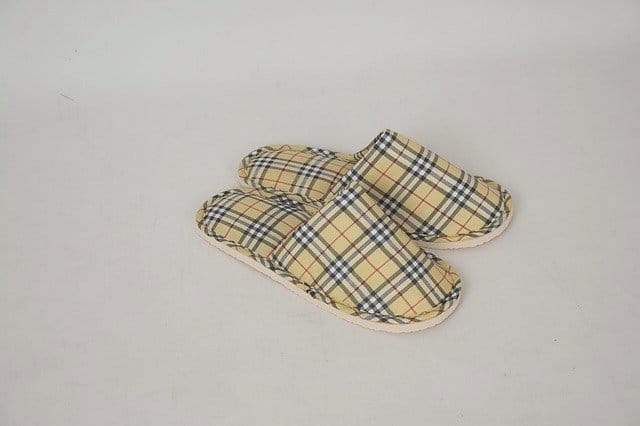 What's the difference between house shoes and slippers?
A house shoe is a general term for any footwear that is intended to be worn indoors, particularly at home,  while a slipper is a type of indoor or outdoor footwear that you can easily  "slip-on" your feet.
Remember that house shoes can be slippers, but not all slippers can be house shoes. There are many kinds of slippers and some outdoor slippers can also be used indoors and vice versa.
Back in the Philippines, we're used to wearing house shoes because it's part of our culture to leave our footwear outside by the front door as a sign of respect for the household.
We always refer to them as slippers  because we prefer the use of rubber chappals (or what you call flip flops in America, or 'jandals' here in New Zealand. But no matter how you call them, when we find the perfect pair, we love wearing them until we burn holes through the soles. )
What are the kinds of house shoes that you can buy?
There are many designs to choose from, and sometimes, for a specific purpose.
Open-toe shoes – This footwear is made for summer because it allows for as much freedom of the feet as possible. Examples are flipflops or tongs, open-toe mules, and Sandal slippers.
FLIPFLOPS
These are made to be worn in hot climates and are popular for use at the beach. You can easily slide in and out of it and they're made of resilient and waterproof materials like rubber.
SANDALS
They are usually cushioned and made with soft rubber or fabric soles. It can get a bit bulky to look at when worn so it's popular among men.
OPEN-TOE MULES
These are probably my favorite when it comes to versatility. It comes in a variety of designs and may be used indoor or outdoor depending on the style that you choose.
Even if you use this as homewear, it still would look stylish enough when worn out. (Though I highly recommend having a dedicated pair of home shoes — never to leave the confines of your clean abode.)
This is a great option if you don't like having something stuck in between your toes to keep your shoes on.
Closed-toe shoes – This footwear encloses the top of the foot and the toes, and may or may not leave the heel open, or at least have a heel guard to prevent the foot from sliding out.
Example of indoor closed-toe shoes are the following:
SOCK SLIPPERS
These are socks that are made a bit more durable than your normal socks. It's usually made with thicker fabrics or linings with some non-slip traction or thin rubber soles.
SLIPPER BOOTS
These look like outdoor boots but are actually meant for indoor use as they usually have thin and soft rubber soles. They are often made with soft and furry lining and are mostly preferred by women and children.
EVENING SLIPPER
This closed shoe is also called the "Prince Albert" slipper and looks like royalty when worn.  Just imagine a baron lounging in his velvet robes with sunglasses on and a drink on one hand and you'll easily picture this shoe.  
It is easy to spot because the shoe design is almost always made of velvet with leather soles. It usually has a monogram or custom initials printed in shiny embellishment or embroidered in silver or gold threads.
Novelty Slippers – These slippers are made for fun and creative uniqueness and is usually inspired by something else, like stuffed animals, animal paws, cartoon characters,  etc.
What to consider when buying house shoes?
Affordability
Correct Sizing
Climate
Feet Health & Comfort
Floor Hardness
Your Daily Activities
AFFORDABILITY
CHEAP . Usually sold as a pack of several pairs for $15-$35.
Cheap slippers exist because we find a need for it even in times when we cannot commit to it. What I mean to say is, we only buy cheap slippers for one-time use or short-period of use.
Example of this is the complementary hotel guest shoes/slippers or house guest slippers. The cheaper hotels usually give away very thin slippers made of flimsy fabric that are only  meant to be used inside the hotel room. More posh hotels give a bit of a thicker sole and slight cushion (so that you can at least use it when having complimentary breakfast buffet at their restaurant).
AFFORDABLE. Can be bought for $15-$35 a pair
These slippers are usually no-name brands and can also be sold in supermarket aisles or even in some gas station convenience stores.
REASONABLE. Can cost you $45- $100+ a pair
These are usually made by trusted brands that produce high-quality products. 
EXPENSIVE. Daily use / high fashion
This is something I don't have and don't think will ever have as this would cost hundreds or thousands of dollars depending on the luxury or designer brand. These are usually worn to make a statement, whether for fashion or an item of decoration.
CORRECT SIZING
So how do you pick the right size of house shoes?  Is it the same as your normal shoe size?
This question is what most people ask when buying house shoes, especially slippers, as to whether or not buy a smaller or bigger size.
The answer is your house shoe size should be the same as your outdoor shoe size.  Just as outdoor shoes vary slightly in sizes across different brands, this is also true for house shoes.
Here are a few tips to determine the correct fit for you:
The design (shape and form) of the house shoes or slippers are made to naturally fit you comfortably. This is probably why you may feel that the sizing is a bit looser than the fit in your usual size.
It's always best to start off with your normal shoe size, and then adjust from there.
SOCKS OR NO SOCKS?
 Unlike outdoor shoes which are almost always worn with socks, house slippers are almost always worn without. 
Measure your feet barefoot, or go shopping with very thin socks (eg. stockings).  I don't suggest not wearing socks at all for sanitary reasons (but if it doesn't bother you, you can go without).
SHOPPING TIMING
I think everybody knows that our feet slightly increases in size as they tend to swell after a full day of walking.
House slippers are much more forgiving because they're usually designed to have more breathing room for the toes than outdoor shoes.
But since we usually wear our slippers after a day's work, it's always good to buy slippers when our feet are at their most exhausted state.
MATERIAL
Remember that those house shoes made from natural materials, like wool or leather, will stretch as you wear them for a long time.  If you can, avoid synthetic materials as they don't allow much air circulation.
CLIMATE
As we take note of the four seasons, winter, spring, summer, and fall, we will look at the 4 key factors that would affect the type of house shoes that you would buy.  
And I'm not talking about rainy or sunny days.
I'm talking about the kind of environment that the house shoes will be exposed to.
WET/DRY
For instance, will this be a slipper be used inside the bathroom? (it's a thing in Asia, especially in Japan and the Philippines). Will it be for lounging, or left only for use in the bedroom? Will it be used in the garden?
HOT/COLD
Does the AC run for 24/7? Perhaps this would be an office slipper that you'd leave at your work station? Or maybe this house shoe will be relegated as garage slippers?
FEET HEALTH & COMFORT
Does your feet require special maintenance?
Sometimes your physical health has specific implications on your foot health or vice versa.
Buy shoes that would support your foot type or foot health needs.
For example, I developed scoliosis because my left leg is taller than my right leg. The difference is really negligible, or so I thought, but it had severely impacted my spinal cord.
The difference was enough to put my balance out of whack and forced my spinal cord to compromise by bending unnaturally in order to make up for the uneven weight distribution.
To correct this, my orthopedic doctor suggested that I wear a specially designed insole on my right foot at all times in order to correct the alignment in my hips and take the burden away from my spine.
This means that my right foot needs a bigger shoe size than my left foot.
This means that when buying house shoes, I buy a size bigger than my normal size to cater to the insole for my right foot.
My story is just one of the many needs of those battling diseases like Arthritis, Diabetes, and so on. Many of them have specific needs for footwear to cater to their sensitive health.
(Note that I am not a doctor and this is just based on my personal experience.)
FLOOR HARDNESS
Do you have carpet all throughout the house or do you have wood or stone?
For slippery floors, you might need something with traction like a slipper with  rubber outsoles. This would not only protect your floors from scratches but it would cushion your feet and prevent you from slipping as you do your house chores.
If you have something soft underfoot like a rug or carpet, anything with thin soles or soft slippers would do well to protect your floor from our feet's sweat and grime.
DAILY ACTIVITIES
For what purpose do you intend to use your house slipper?
Do you need something that would do a specific job for you as you do your chores around the house?  
Do you cook a lot? Does it need to be anti-slip?  Is it for outdoor tasks such as gardening or DIY projects?
When you consider all these things, you're bound to find the perfect house shoes for you! Happy shopping 🙂