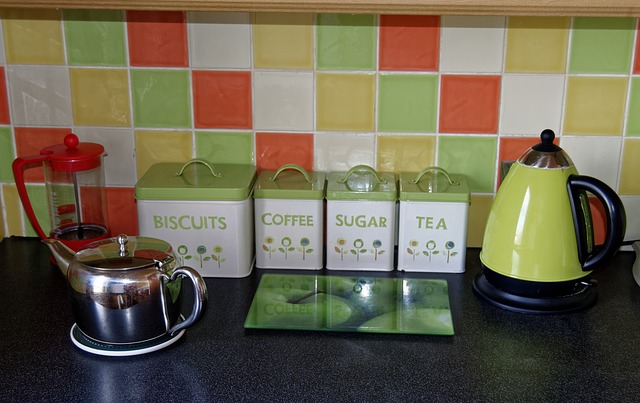 An electric kettle is one of the most convenient – albeit small – kitchen appliance I cannot live without. While you can always heat up water in the microwave or the stove, an electric kettle does the job a lot faster, more efficiently, and economically. But is it worth the kitchen counter space just for the task of boiling water?
So, can you cook food in an electric kettle? Technically, yes, but it's not recommended. Unless designed otherwise, an electric kettle is made specifically for boiling water , which means it should not be able to reach or sustain the safe cooking temperature that most food require without damaging the appliance or raising other safety and sanitary concerns.
Let's take a look at how an electric kettle works, what are some of the things that would prevent you from cooking with it, and some of the safer options that you can do when you have no other choice.
How do electric kettles work?
A typical electric kettle doesn't rely on a temperature sensor when boiling water, but it senses water vapor or steam to indicate that water is already boiling. It only produces enough heat to allow water to boil before it automatically shuts itself off.
What is an auto-shutoff function and how does it work?
An auto-shutoff is a safety function inherent in almost all electric kettle.
A heating element of the electric kettle is made with different pieces of metals clamped together. In school, we were taught that metals of every type expand and contract (which makes for a difference in its length) at different temperatures.
When water is boiling, the steam goes down and triggers the metal assembly to move and disconnect from the power source.
How hot does an electric kettle get?
Pure water or distilled water boils at about 212F or 100C at sea level, which means that at normal temperature and pressure, water in a kettle can't reach more than 100C simply because it boils, not because no more heat is produced.
WHAT PREVENTS YOU FROM COOKING IN AN ELECTRIC KETTLE?
DIFFERENT BOILING POINTS OF LIQUIDS
The boiling point of a liquid is based upon the temperature where the liquid will change into a gas.
Different liquids require certain temperatures to reach their boiling point. This is because of the difference in their chemical bonds. If the molecules that hold them together are bigger, it would take more heat to break them apart.
Let's look at some examples.
Water
Water reaches its boiling point at about 212F or 100C at sea level. This is assuming that the water used is pure or distilled water.
Oil / Fat
Oil or Fat has bigger molecules than water which makes for a stronger chemical bond. It means that it requires a higher temperature than water before it starts to boil.
It's difficult to measure the exact boiling point of oil because before it reaches that point (around 300 C), oil will start to smoke. This is called the 'smoke point'.
Beyond the temperature of the smoke point is the flash point.
This is when the smoke from the oil can catch fire in air, given an ignition source.
You can find the smoke points for some common cooking oils here.
Milk
Milk is thicker or more viscous than water because it is combined with other molecules like salts, sugars, and fat.
While it's boiling point is slightly higher than water, it reacts differently because of the calcium and casein that gathers at the surface when heated.
When you heat milk, a thin skin forms over the milks, and since the pressure is not released, it pushes higher like a balloon until the milk boils over.
Soups & others
Just like milk, soups have different chemical compositions that would affect the boiling point of the water it's comprised of. 
For instance, soup will most likely contain starch, which has powerful thickening properties. What happens is that the starch granules will absorb the liquid in the soup and swell up causing it to gelatinize. This turns a liquid into a solid. Which means that rather than boil, it will now begin to burn.
Technically, you can cook other things in an electric kettle, but since it's specifically made for boiling water, it can only guarantee an initial temperature of 100 ° C.
Throughout the process of reaching the boiling stage, the cooking temperature would fluctuate depending on the container and the food being cooked, but would likely  remain on average at 80 ° C.
At 80 ° C, it would probably be enough to thoroughly cook an egg, but not enough to reach the safe internal temperature of most other food.
What about those electric kettles with variable temperature feature?
There are some electric kettles that come with a variable temperature feature because some kinds of drinks may require different temperatures to extract the desirable taste or flavor.
However, the temperature range that this feature offers still does not go beyond the 100 degrees Celsius mark.
For example, the Cuisinart CPK-17 PerfecTemp Stainless Steel Cordless Electric Kettle has a temperature range of 160, 175, 185, 190, 200, and 212 degrees Fahrenheit.
212 degrees is its highest setting which is just enough heat to boil water.
PRODUCT DESIGN
There are many different kinds of kettles available in the market, but almost all are designed to boil water and NOT cook food with.  If not used according to the manufacturer's intention, the appliance can develop cracks and crevices that can harbor bacteria.
Here are some factors in product design that would prevent you from cooking with an electric kettle:
HEATING ELEMENTS
An electric kettle can come in with either a concealed or an exposed heating element.
Exposed Elements
This is when the heating element in a kettle is visible and is in contact with the water.
How safe are the particles that flake off from these insulated metals?
Some people argue that the exposed coils in the electric kettle emit considerable amounts of nickel into the water.
Concealed Elements
But what about the concealed ones?
A concealed element would be where either the element is encased in a solid disk (usually metallic) or where the element is beneath the interior bottom of the kettle where it heats up.
MATERIAL
Plastic
Plastic kettles are cheap and readily available anywhere. It's lightweight and very easy to use. However, there are many issues about heating anything in a plastic container.
Depending on the quality of the plastic, it may contain BPA which can be a health hazard. Despite manufacturer's claims of having BPA free material , there is still concern about unwanted chemicals, odor or flavor leaking into the water, or in this case, food.
Plastic also has a tendency to take in color or stain, which is not very ideal when you want to use your kettle for cooking.
Glass Kettles 
Glass Kettles are transparent making it easier to clean. However, if you cook food in it, it would be hard to maintain the clarity of the glass. While there is no potential health risk in cooking with glass, it is very fragile and could easily break, especially if there's going to be a lot of stirring involved.
Stainless Steel Kettles
Stainless steel kettles are the most popular ones because they look stylish and are the most durable ones.  
It seems like the safest option to cook food with.
In my opinion, it probably is in comparison to plastic or glass. But there's still that temperature issue.
Also, stainless steel kettles usually come with scale filters that would catch on some food particles.
While there is little to no chance of food acids reacting to stainless steel, there's a great chance of food sticking to it.
It would be a pain to clean a burnt bottom of a kettle especially when it comes with a small mouth opening.
LIMESCALE BUILDUP
Most electric kettles will likely build up minerals or calcium deposits as a result of repeatedly heating up water. These are harmless, but when you cook food with your kettle which has this buildup, it would allow for food particles to be absorbed or get trapped in crevices.
Is there an alternative to an electric kettle?
There are appliances out there that would do a far better job at cooking food than an electric kettle. They don't require a lot of counter space too.
Here are some of my suggestions:
Instant Pot
This is probably the most popular one. It can do a lot of y
Instant Pot IP-DUO60 321 Electric Pressure Cooker
Mini Hot Pot
This is probably more popular in Asia. Aside from boiling water faster than a microwave, you can cook noodles and soup with it.
Proctor Silex 32oz Adjustable Temperature Electric Hot Pot
Air Fryer
Don't let the name limit you. You can fry more than fries.
Dash DFAF455GBWH01 Deluxe Electric Air Fryer + Oven Cooker with Temperature Control
Electric Kettles vs Electric fryers
Unlike electric kettles which are often made of plastic and rely on steam to switch off, electric deep fryers have metal bodies and use thermostats to regulate the oil temperature. Oil in an electric kettle would just get hotter and hotter until the plastic melts or until it reaches the flashpoint and ignites.
FOOD YOU CAN SAFELY "COOK" with an Electric Kettle
The idea is to not put the food inside the compartment of the electric kettle, but to pour the boiling water into another container with the food inside.
These are some of my suggestions:
Oatmeal
You can buy instant oatmeal. Just add hot water, fruits or your favorite condiments and you have your breakfast or snack.
Eggs
Eggs start to coagulate (hardens) at a temperature of 80 C. The goal is to immerse the egg in boiling water (at 100 C ), until such time that the egg coagulates. This is similar to poaching an egg. But you'll have to replace the water to ensure that the water keeps above the 80 C temperature.
Fish
Some type of fish can be steamed by placing the fish in a heat-safe dish and putting the dish inside a deep container with freshly boiled water and leaving it covered for a few minutes. Make sure that the fish fillet is thin. Similar to the egg, you would need to replace the boiled water to maintain the steam.
Shellfish
What's good with most shellfish is that you don't need to expose them very long to heat to cook them thoroughly. They tend to get tough and chewy when they're overcooked. You'd know this because you can eat some of them raw.
I found that some types of shellfish, like sweet shrimp or Pacific white shrimp, can be cooked just by immersing them in boiled water. You can "cook" them even further by immersing them in vinegar or citrus fruit juice, as you would your ceviche. You can experiment with different sauces and dips to change the flavor.
Noodles
Vermicelli is a good example. I love making Thai noodle salad. All you need is to immerse the vermicelli noodles in boiled water (perhaps with some salad greens to wilt them a little bit) until it softens, and drain. According to taste, mix in fish sauce, lemon or lime, a bit of sugar, a dash of chili powder, and you've got yourself a tasty meal.
Soups
I'm talking about instant soups that come in packets where you just need to add hot water. There are some great tasting miso soups out there that would rival the freshly prepared ones.
If you do have a blender, you can make some refreshing cold soups.
Meat
Hard to believe, but yes, you can actually cook beef with hot water. The beef has to be sliced very thinly, like the ones you'd use for sukiyaki. All you would need to do is submerge the beef slice into the hot water until the pink is gone and then dip it in your favorite sauce.
I hope this was helpful to you. I'm updating this when I have more ideas on how you can manage to "cook" with an electric kettle.