These classic printable Christmas Holiday gift tags are the perfect way to decorate your presents this Yuletide season!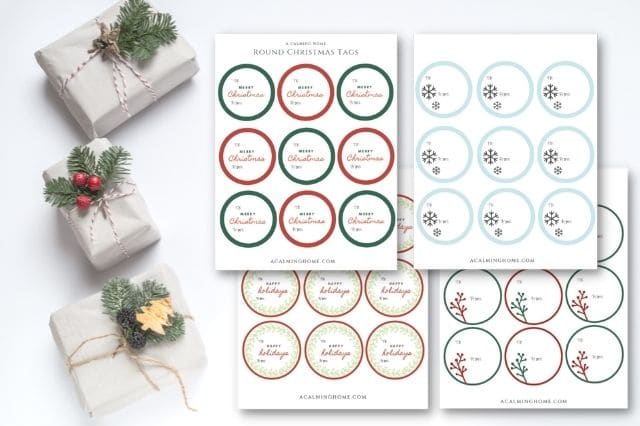 FREE PRINTABLE ROUND CHRISTMAS HOLIDAY GIFT TAGS
I've been keeping busy with the holiday season approaching. I've created these printable Christmas Gift tags that you can download for free. Print as many as you need!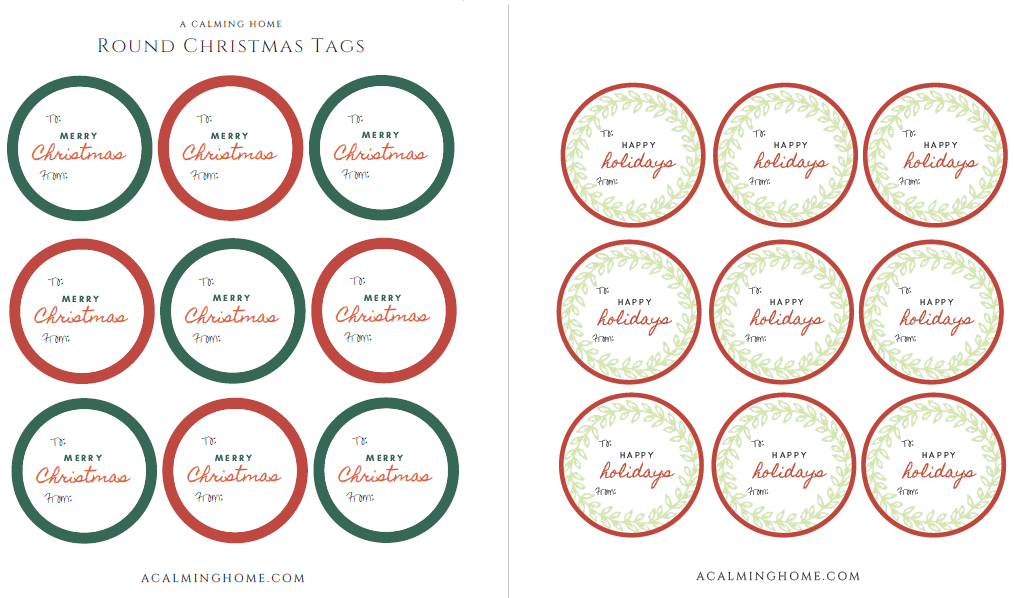 I've used classic Christmas colors as well as some winter tones so you can choose the style you want. You can match it with your Gift Wrapping Paper! I made 4 designs to cater to all your needs. 🙂
Click here to download the free printable Christmas holiday gift tags!
Pssst! I'm currently building up a free printable library for you to enjoy! Join the email list to get updated!
You can print these tags on white card stock and then cut it out with some sharp scissors. I've made it so you can just stick it directly on the present, but you can also use a hole punch to create a neat hole and put a twine or a ribbon through.
While I wanted to put ACH's brand colors in there, I decided that since it's my first Christmas printable, that it's only appropriate to stick with classic colors. I'm excited to create more softer versions in the future.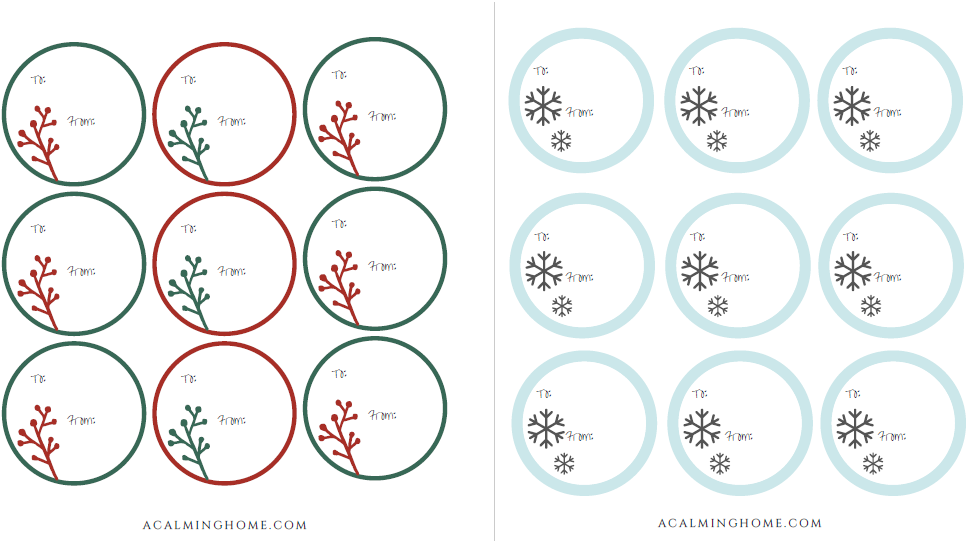 The mistletoe and the snowflake tags are simple and yet you can still the holiday vibe because of the graphic themselves.
As we come closer to the holiday season, I'll see what more I can create for you. Get into our email list to stay updated on more free printables!