Everything is so expensive these days and it can be hard to feel confident that you're getting the best deal possible when you're looking at the grocery store shelves.
One way to help fight inflation and save money is to compare product prices and value between brick and mortar stores or online shopping sites of different retailers.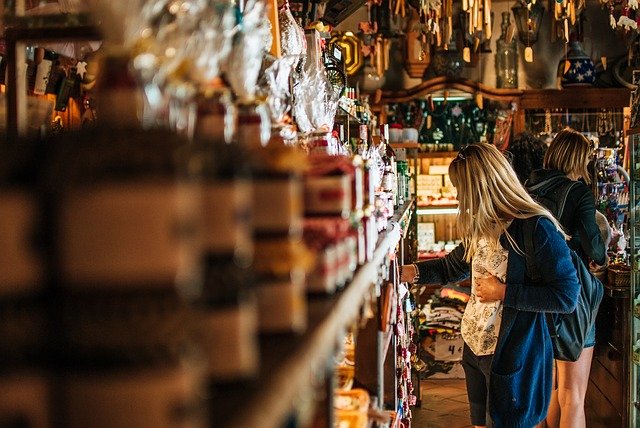 How to find the cheapest price on an item
The first thing we think of when saving money is finding the lowest prices possible for our everyday purchases. But it isn't always the smartest decision to just rely on store sales and seasonal promotions to get great deals!
More than pricing description, you'll need to pay attention to a few features of the deal on your staple items.
If you don't know how to do a price comparison, you'll want to read on.
How to do a price comparison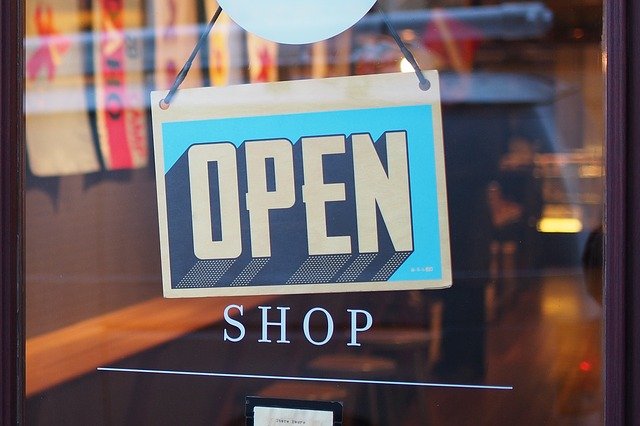 Compare prices from store to store
To find the best price for an item, you might end up driving to different brick and mortar stores, because your savings will always differ slightly or greatly depending on where and when you buy. 
Consider if it's worth traveling to a shop around. If you can find similar products at lower prices in other places, the difference adds up and saves you more money.
Ask about their shop policies, like if you'd have to purchase the item in-store to avail of the sale price, or if you can avail it on their shopping website.
Compare the items' prices and features 
If you want an accurate comparison then make sure your comparisons are done on identical items, comparable in size and ingredients, so there can be no question about the value your getting.
Compare different brands for the same product
Most people are familiar with the concept of brand name goods, but many don't realize that store brands can be just as good. Store-brand products often have similar ingredients and quality standards to nationally recognized names.
Compare product sizes
Compare different sizes of products from the same brand because not all items are a better deal when bought in larger quantities!
Bulk Buying Tip: Compare Per Unit Price
Compare the price per unit (price per ounce, pound, etc) of different packages to find the best overall price that gets you the most savings. This way, you'll know if buying in bulk is really worth it, especially when smaller packages are on sale.
Ask yourself how much each unit costs?
To do this, take the price of the package and divide it by the size of the package or the number of servings. This will give you the price per unit.
Some stores will do the math for you and show the price per unit on the shelf (at the corner of the tag). For things like meat, you'll find the price per unit right on the package making it easy to compare different meats by the pound.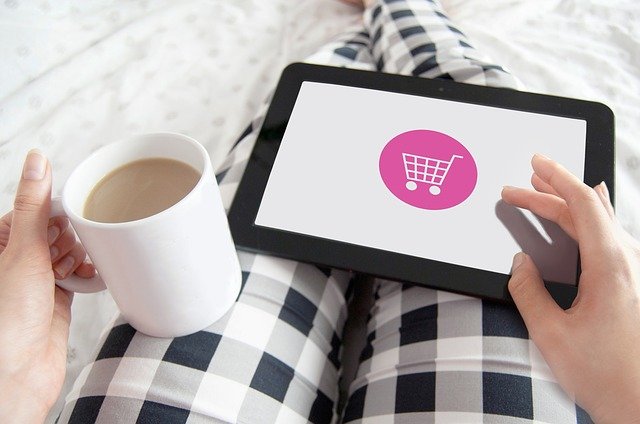 Compare prices online to save time
With online shopping, you can do a price comparison on your phone in seconds using a price comparison tool of your choice.
Online shoppers can now find the lowest price on anything, and any retailer, not just what's in stock at local stores! You can also find out the product descriptions, and how much it would cost you to have an item delivered or picked up to your home.
How to do price comparisons online
Retailers know the competition is heavy online, which means they're eager to make a sale and more willing to offer discounts to online shoppers.
To find the best deals online, it's important to compare product and service prices across multiple online retailers when you shop.
Search the store's website for the best deals
Find individual store's websites that compare their own prices to the competition.
Start by pulling up each of your desired online store in a new tab. Search through their product categories and note the best deals in their product selection before finding another same item on another store with an overall better price point.
Don't forget to check the sales ads when you're comparing prices as not all prices on the main site reflect sale prices.
If the retailer doesn't have a website or their own pick-up or delivery service, you can check apps like InstantCart to find out what prices are at your local stores.
Use online price comparison tools for best price and value
Shopping online can seem overwhelming at times. With so many places to buy the same product, you want to be sure you've secured the best price possible.
That's where price comparison tools come in.
If you're using your computer, you can search for the best comparison sites. If you're on your mobile, you can use comparison apps.
There are plenty of price comparison tools to help you here, and I've researched around for the best of them.
What Is a Price Comparison Site?
A price comparison site is a channel that gathers details about a product such as pricing from participating retailers. It then shares all the information on a single results page.
A price comparison website like Google Shopping and Bizrate allows you to do Comparison Shopping with ease so you can be confident that you're getting the best price.
This allows shoppers to compare factors like shipping and pricing from various retailers without having to leave the house.
A retailer, dropshipping business, or store owners also use price comparison sites to know what to learn more about your shopping habits.
What Is a Price Comparison App?
It functions the same way as a full price comparison site, but the only difference is that it's a miniature version of an online store's ubiquitous browser-based shopping portal. It'll give you the same options, but without intrusive things that bog down loading time.
Features of good price comparison websites or apps
A good app saves you time and money on groceries and everyday purchases by allowing you to compare in-store and online prices, and maybe even automatically find coupon codes and earn cash back to get you the best deals.
As a customer, you should be able to trust the price comparison website or price comparison apps to scrape data-driven information so you can monitor daily historical pricing and trends for nearly every item that's selling across the board.
Here are some things you should look for so you can feel confident you're getting the best price and value when doing your comparison shopping:
Attractive and user friendly interface 
A price comparison website should be simple to navigate and intuitive, without any confusing options that takes away from the shopping experience.
Wide Search Filter
Standard options can sort your search results for relevancy, price, and product rating. But other price comparison apps have a useful feature that displays only those stores that offer free shipping and can even filter it by brand.
Price alert feature
Save money with Price Alerts! This feature allows you to create price drop alerts for any specific items by specifying a price threshold. You will then receive an email notification when the price drops to the amount you specified.
Price history graph
The product pages will have graphs of the price history, how the prices have fluctuated over time, for each of the price types along with the average prices.
Look at the price history graph and determine when prices are likely to drop. Wait until then to make your purchase!
Social Feature
A Comparison shopping engine can include social networking and allow users the ability to rate the products and write reviews.
Trending Feature
This feature will help you find popular searches for items that offer you the best deal.
It can scan barcodes and QR codes
It's ideal for on-the-go price comparisons at brick-and-mortar retailers. Simply choose the camera icon next to the search bar and hold it over a barcode to scan and review real-time price matches. You can also scan barcodes to find coupon codes and other recommendations.
Browser Extension
Comparison shopping engines can also have a browser extension that you can download to compare best prices and coupon codes from across the web on products you're looking for. When you add the product to your shopping cart, the best prices are automatically applied. 
Other Features
A few features that make it stand out from another comparison shopping engine are unique options like the ability to download links to PDF user manuals for hundreds of devices and gadgets.
Examples of  good price comparison sites or apps
A great example would be the free Amazon App. It's complete with order tracking, sophisticated shopping list tools, and a watchlist. You can even search the app with your voice. This app also has a barcode scanner that you can use while you shop, to find the item on Amazon and check its price.  All you have to do is choose the camera icon next to the search bar and hold it over a barcode.
Google shopping and Yahoo shopping are most likely the biggest and most well-known price comparison websites, and they probably have the best price comparison apps too.
Many store owners actually use Google shopping to find new competitors selling similar products,compare product pricing, and drive more traffic back to their stores.
As a shopper, you'll be able to sort products based on price and seller, and find recent price drop alerts and products trending on Google.
All in all, there is a reason why Google is one of the best price comparison websites. It makes online shopping easier by giving you the best deals online.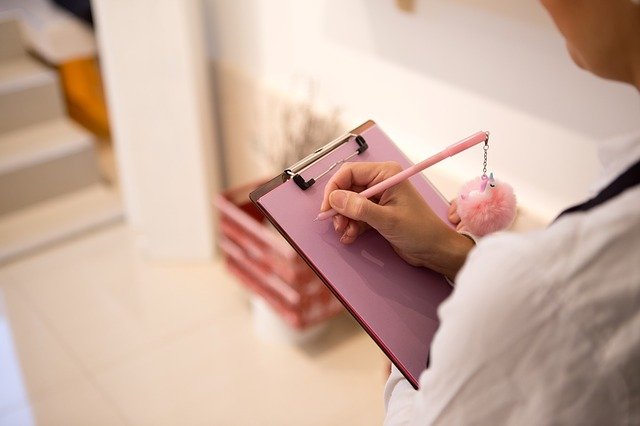 Tips to Consider when doing a Price Comparison
1. Keep a best price list of staple items
A good idea to save money is to compare the regular price of your staples with the sale price. Keeping a best price list used to be common advice for saving money, but has slowly been rendered obsolete with inflation.
To keep up with any price changes in the market, you'll have to adjust your price list often. I'd recommend that you keep the list digitally – a spreadsheet that you can quickly access from your phone.
Tip: Give your friends and family an access to your list so that you can all work together to update it whenever someone in your group goes to shop.
2. Do active research for price alerts and special offers.
Browse through various media
Look through the newspaper or online ads to compare sale items from different stores.
Sign up for email alerts
Sign up for email price alerts from your favorite stores to be notified if they launch new features of their shopping apps, announce some ways to earn cash back, or have new product prices available online
Follow your favorite stores on social media
Find out which stores carry your favorite brands, then find the best deal by doing your price comparison. Sometimes they do social media contests which you might take advantage of.
Check out store loyalty programs for discounts and coupons
Many stores also offer loyalty cards that give customers an amount off the total price of your final purchase at the end of each month or quarter. If you don't have time to clipping coupons, other price comparison apps can do it for you.
3. Ask for discounts or negotiate prices
Take advantage of price matching policies at some stores if you find a better deal elsewhere.
If there are no sales and discounts available, ask if there are any specials that are coming up in the next few weeks.  
4. Beware of hidden fees when doing price comparison between shops
Read the fine print when you compare prices. Make sure there are no other billings or extra charges involved when comparing prices between stores!
5. Compare the after care sales services or customer support
Consider what type of service or support is offered after purchasing the product or service. This could be important in case you have any problems with the product down the road.
6. Consider personal choices and preferences
Compare family's preference for a product brand
If your family has not tried a brand of product, start with a small one to see if your family likes it. If there are no complaints, make note of it. Note those store brands that come with a satisfaction guarantee.
Compare ingredient lists to find the healthier options
If the product is cheaper but it's going to compromise your health in some way, it might be a better option to pay a little more.
Compare packaging to find recyclable and environmentally friendly products
Eco friendly products provide safety and peace of mind for consumers, while being kinder on our planet!
To verify if a company's green claims, look for the following logos or certifications on the products as laid out in this article by Treehugger.
Thanks for reading this blog post!
I hope that you learned some tricks to help get the most value out of your grocery shopping. Do you have any hacks or tips on how to compare prices? Did I miss anything in this article? What are 3 things that people can do without having to compare prices in the store, but will still allow them to save money?