How often do you wash your memory foam pillow? If you're like most people, the answer is probably "not often enough." Memory foam pillows are notorious for collecting dirt and dust, which can cause allergies and other health problems. In this guide, we'll go over how to wash memory foam pillows safely and effectively.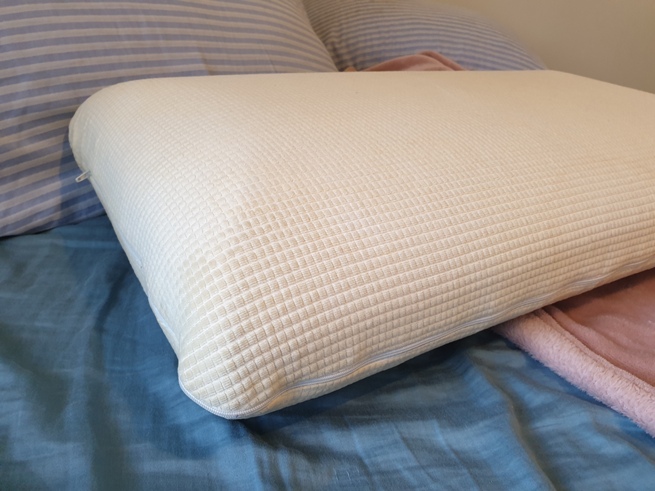 Why can't you clean memory foam pillows like regular pillows?
A memory foam pillow is made from very dense polyurethane foam with many tiny pores. These pores create a pneumatic (pressurized air) effect by creating a higher surface area which makes it harder for air to flow. This means that memory foam tends to become waterlogged when wet because it cannot dry as fast as normal pillows would.
What happens if memory foam gets wet?
Don't worry, memory foam doesn't instantly get damaged when it gets wet. If the liquid just sits on top of the foam, it will eventually evaporate. This is why spot cleaning is often recommended.
The damage is more likely to happen if the liquid seeps down into the foam and allowed to remain for a period of time, because moisture causes mildew and mold to grow.
Can I put my memory foam pillow in the washing machine?
Solid foam pillows should not be washed in the washing machine. While it may survive a gentle cycle, the final spin may be enough to cause the foam to break.
Shredded memory foam pillows can usually be machine washed, but it's always best to check the care label first.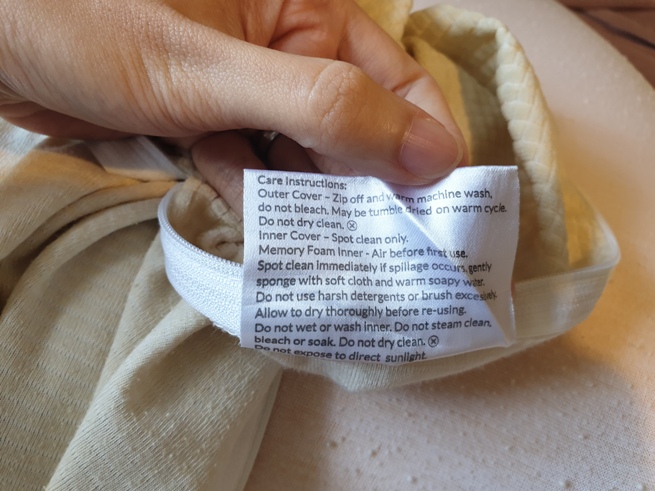 How to Clean Memory foam Pillows
How to Spot Clean Memory foam Pillows
For smaller stains on your memory foam pillow, you can just use a mild detergent and a damp cloth to spot clean – instead of washing the entire pillow.
Is Spot Cleaning effective for tough stains?
For Pee, Poop, Blood
If you catch them right away, you can remove small pet urine stains and odors, by using 1 part white vinegar mixed with 3 parts of water.
For Natural Food Stains (wine, coffee, tea..)
Most people swear by an Enzyme-based Pet cleaner or good old Hydrogen Peroxide (which works great on blood stains too).
Gently rub your solution in a circular motion from the centre of the stain going outwards to lighten or remove it. After blotting out or removing excess liquid, allow the pillow to air out completely for a few hours to ensure there's no moisture that can cause it to become moldy.
How to Deep Clean
To remove hard stains, a foam pillow may be hand-washed .
Fill a tub with distilled, cold water and mix with mild detergent.
Submerged the entire pillow by pressing gently to move the cleaning solution through the pillow for about 10 minutes.
Be careful not to rub, scrub, or wring the pillow, as this can damage the foam.
Once the stains are removed, empty and rinse the tub with lukewarm, soapy water. Submerge and Squeeze the foam gently to remove the suds until all the remaining soap comes out of the pillow.
On a flat surface, sandwich the pillow onto some absorbent towels, then gently squeeze out all the excess liquid across all surface area.
Let the pillow air-dry completely before using it again. Don't use a dryer or use heat from a hair dryer. You can make the drying process as quick as possible by using a fan or a dehumidifier.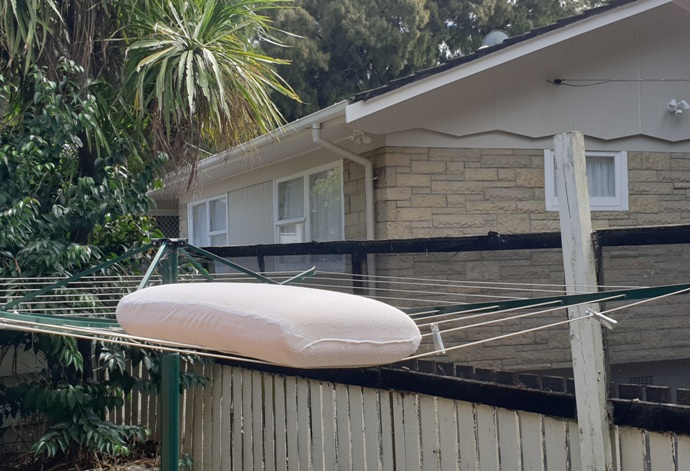 How to Deodorize a Memory Foam Pillow?
If your memory foam pillow smells, you'll need to deodorize it.
How to Deodorize with Baking Soda
After which, use a vacuum cleaner with an upholstery brush attachment or a handheld vacuum to remove dust or pet hair, skin cells,and other pathogens that live on your pillow.
How to deodorize in the sun
The UV rays from the sun are a natural disinfectant. They prevent bacteria from replicating by damaging their cells and killing dust mites.
After vacuuming, leave it outside in a clean, dry spot in the sun. Leave the pillow alone for about six hours, then bring it back inside. Just make sure you choose a warm day, with low humidity, and no chance of rain.
Use a deodorizing spray
To create a natural, deodorizing spray solution, mix equal parts water with distilled white vinegar. You can add a drop of essential oil if you wish. Pour it into a spray bottle and shake. Lightly mist the pillow surface, avoiding saturating your pillow.
Use a pillowcase or protective cover
The pillowcase can prevent dirt and dead skin cells to penetrate the pillow.
Most memory foam pillows come with a removable pillow cover that you can throw in the washing machine as instructed.
You can also use a regular pillowcase over your memory foam pillow protector as another protective cover.
Regularly change your pillowcase, at least once a week,to keep your memory foam pillow fresh.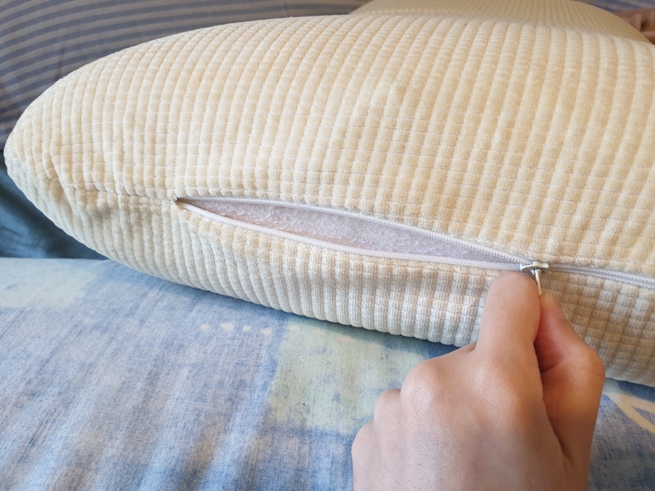 Why you need to regularly clean a memory foam pillow?
For quality sleep
Who wouldn't have a good night's sleep knowing you're using a clean pillow. The fresh scent also helps sleep come faster because pleasant smells have been proven to aid quality sleep.
For easy maintenance
By removing dirt regularly, you'll prevent build up, making it easier to clean. This may also avoid any need for deep cleaning, which actually damages the integrity of the foam in the long run the more often it's done.
To prevent allergies and skin irritations
When cleaning your memory foam pillow, remove any pathogen that may cause breathing issues.
I'm not sure why I'll lay down and sleep on my pillows. Keep your pillow clean by vacuuming it as necessary with daily and spot cleanings!
To prolong memory foam's lifespan
The more you wash your memory foam pillow, the more you expose it to harsh chemicals and agitation which slowly breaks down its material each time. The less stress you put the pillow through, the longer you can enjoy its benefits.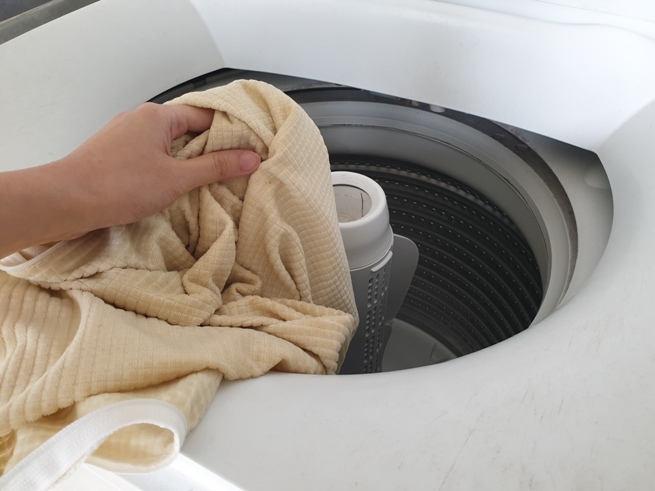 How often should you clean Memory Foam Pillows?
Spot clean for any spills or whenever necessary.
Deodorize once a week or when necessary.
Replace the pillow protector at least once a week.
Deep Cleaning is recommend every two to three months.
Remember, if you're a light sleeper or have allergies, you may want to clean it more often.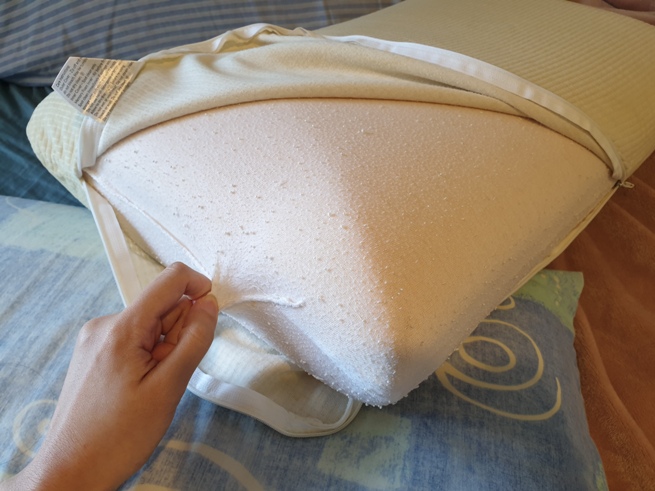 When to Replace Memory Foam Pillows?
Memory foam pillow usually lasts 18 to 36 months, but replace them with new ones if you have any of the following problems:
When it's too soft or there's any breakage.
Check the pillow's material. If it becomes too soft, it will lose its support benefits anyway. And if it's a solid foam pillow and there's a breakage, it will eventually become unusable and may even affect your sleep quality.
When you wake up with pain or discomfort
Memory foam was originally invented to lessen the impact from takeoffs by supporting the back and neck of astronauts. It shouldn't cause you pain or discomfort. If it does then it's no longer doing its purpose.
When your allergy or rashes flare up
When you clean your memory foam pillow regularly, it shouldn't make your allergy worse. If it does, it probably won't do any more benefit cleaning it.
Conclusion
Memory foam is a delicate material, so surface or spot cleaning is usually recommended to keep it fresh. For dirtier memory foam pillows, light squeezing in lukewarm water with a gentle detergent may be needed. But avoid hot water as it destroys the foam material and sets most stains making it more difficult to remove.
Remember that memory foam is only easily damaged when left in a wet condition. The secret in washing it without much damage, is to dry it as quick as possible and to not put too much agitation during the cleaning process.