If you're like most moms, finding a good night's sleep is harder than it seems. Between restless kids and a never-ending to-do list, it's no wonder you often find yourself wide awake at 2am. But did you know that there are certain essential oils for sleep? Let's go over 10 of the best essential oils to use for a better night's sleep.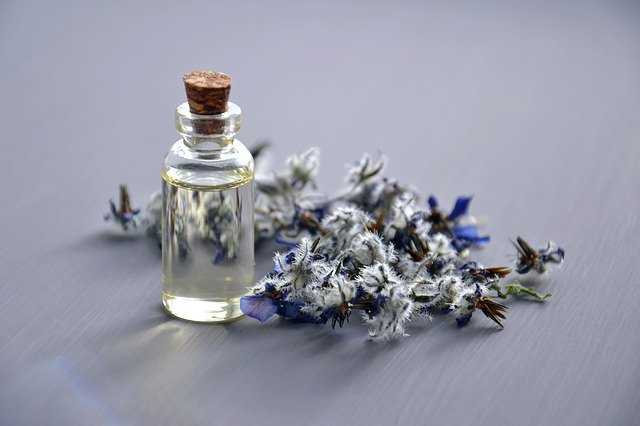 Do essential oils help you sleep better?
The clear answer is yes! The idea behind essential oils as a sleep aid is that our sense of smell can produce both psychological and physiological responses.
Pleasant smells can relax you, while foul smells can make you feel sick. Smells can also become part of your emotional memory, making you feel a certain way when you smell them again in the future.
Many essential oils help the brain to release neurotransmitters like dopamine and serotonin. These neurotransmitters make you feel calm and relaxed. They're also needed to produce melatonin, which makes you sleepy at bedtime.
Research shows that many people who use calming essential oils sleep better. One study even found that people with post-traumatic stress disorder (PTSD) who smelled a soothing scent during sleep had improved their sleep quality.
How do you use essential oils as a sleep aid?
There are 4 main ways :
Indirect Inhalation
This can be done through diffusion or with the use of any permeable material like reed sticks or lava stones.
Diffusers are a great way to infuse a whole room with calming essential oils at bedtime. Essential oil diffusers are inexpensive and many are cleverly designed with timers, so they'll automatically shut off once you've drifted off to dreamland.
Direct Inhalation
This method would mean getting exposed at a more concentrated level of compounds from the essential oil. Some people use special nasal devices, but most just rub a drop of the essential oil onto their hands and inhale the vapor.
Topical Application
To use essential oils topically, you can apply directly on the skin. But it is usually mixed with carrier oil first so as not to cause irritation or any adverse reactions. You may also add some essential oil directly into a warm bath which essentially disperses the oil.
Ingestion
The benefits of ingesting natural essential oils are largely unregulated but is still considered safe by many.
For instance, peppermint tea has long been an herbal remedy, but how different would it be to ingest peppermint oil?
The danger is in the potency of the oil and the body's reaction to it. Not everyone will have the same reaction because of our genetics and lifestyle differences.
You should do your own research and talk to an experienced health care professional before taking this step.
Which essential oils are best for sleep?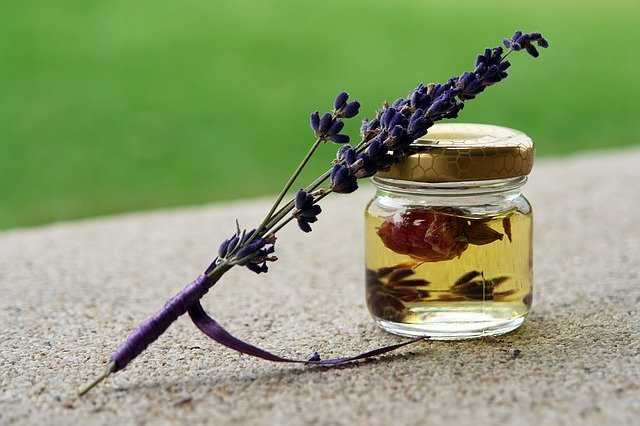 1. Lavender
Lavender's freshly floral scent is popular and known as the oils for sleep because it's easy to find and affordable. It's also safe for both adults and children.
Several studies show that lavender is beneficial in sleeping in a number of patients. But mixing lavender aromatherapy with other sleep techniques improve sleep more than just using it by itself.
Why should you diffuse Lavender Essential Oil for Sleep?
Even though lavender decreases anxiety levels and improves mood, it has also been shown to increase brain wave activity.
In a one study , 40 healthy adult participants reported feeling more "vigor" after inhaling lavender (diluted to 10% concentration) for 3 minutes—and their quality of sleep was measurably improved by 20%, with both men and women experiencing deep or slow wave sleep
Why does the smell of lavender help you sleep?
Lavender essential oil is mainly composed of linalyl acetate and linalool, which are chemicals that are both rapidly absorbed into the bloodstream.
It was shown in the study that these compounds inhibit several neurotransmitters and have a sedative and pain-relieving effect.
What is the best way to sleep with lavender essential oil in your bedroom?
You can reap the benefits of aromatherapy through inhalation or diffusion. Inhalation is most effective when treating respiratory issues, whereas diffusion is best suited for mood management.
Is it safe to diffuse lavender all night?
As long as you're using a high quality diffuser and pure, all-natural essential or aroma oils, there's likely no risk to diffusing lavender oils overnight.
However, if you'd like to take extra precautions, the easiest safety solution is to get a diffuser with an automatic shut off feature
2. Clary Sage Oil
Clary sage oil is another good essential oil for sleep. This herbaceous oil has a calming effect that can help to ease tension and promote relaxation.
What is clary sage oil and where does it come from?
Native to southern Europe, Clary Sage isn't exactly the same as the popular dried herb, sage (although it can still be used in the flavour of foods). People often use Clary Sage essential oil as an effective sleeping aid.
What are the sleep benefits of clary sage oil?
Studies have shown clary sage oil to be effective antidepressants as it reduces levels of cortisol. Because cortisol affects circadian rhythm and seems linked to alertness, lowering cortisol may increase sleep quality.
In another study, it has shown a beneficial effect on anxiety and stress in medical patients as it decreases heart rates and blood pressure.
How do you use clary sage essential oil to improve sleep quality?
Add about 2-4 drops to your diffuser or humidifier before bedtime. You can also apply it topically to your chest or temples.
What are the side effects of clary sage essential oil?
When used in small doses, this oil has few side effects. However, it can cause headaches and nausea when used in large doses. It's also advised to avoid using it if you have a history of seizures or epilepsy.
Is clary sage essential oil safe to use during pregnancy?
There is some conflicting information out there about whether or not clary sage oil is safe to use during pregnancy, but some sources caution against using it because it can trigger uterine contractions.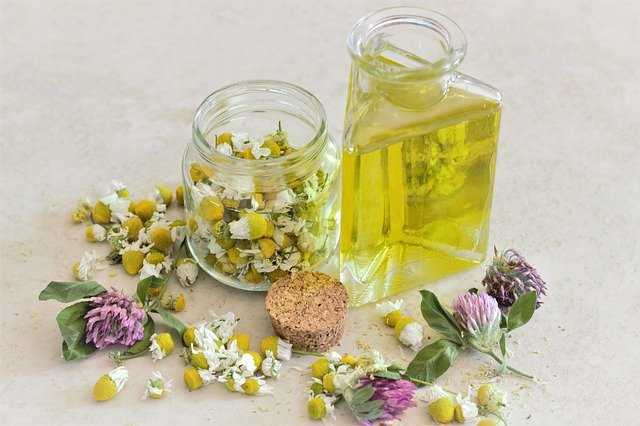 3. Chamomile
You may be familiar with drinking chamomile tea before bed, but did you know chamomile essential oil is an herbal medicine that can also be a helpful sleep aid ?
Chamomile oil has a sweet and floral scent that can help to calm your nervous system and prepare your body for sleep. It has long been used as a natural remedy for insomnia and anxiety relief.
German Chamomile vs Roman Chamomile essential oil
Chamomile plants can occur in two kinds: Germanic and Roman varieties. The plant variety is similar although their ingredients are in different combinations which can result in different effects.
Roman Chamomile oil has proven to relieve anxiety, and German Chamomile has shown an excellent healing effect to reduce pain.
It's more popular to use Roman Chamomile for aromatherapy, but relieving pain caused by stress can also effectively improve quality of sleep.
How to use Chamomile essential oil:
This oil is commonly applied topically to the bottoms of feet to activate stress-relieving properties.
To use chamomile essential oil for sleep, add a few drops to your diffuser before bedtime. You can also apply it topically to your temples or neck.
What are the risks associated with using Chamomile essential oil?
Chamomile is generally considered safe. The main concern with using any essential oil is the possibility of skin irritation. If you have sensitive skin, it's always best to do dilute with a carrier oil, and do a patch test on a small area of skin before using an essential oil.
4. Valerian essential oil
You know those times when you feel like your body wants to shut down but your mind is still buzzing? Look at Valerian oil.
What is Valerian essential oil and what are its benefits?
Valerian is a safe and natural remedy that has been a centuries-old cure for sleeplessness.
Valarian's therapeutic properties are effective at relieving stress-related conditions such as sleep problems caused by anxiety attack – making it an excellent choice when you're feeling overwhelmed.
There are studies that show how this oil helps relieve sleep anxiety and relieve the nervous tension because of it's tranquilizing effect on the body's nervous system.
Overall, it was found that treatment with the extract from the root of valerian demonstrated positive effects on sleep structure and sleep perception for people with insomnia. This means that it can be recommended to patients with mild psychophysiological insomnia.
How to use valerian essential oil for the best results
To use topically, put some drops on your temples or bottoms of feet before bedtime to help you fall asleep more easily!
Add a few drops into your bath or an ultrasonic diffuser before bedtime as part of a relaxing evening routine. It can also be used as a natural pillow spray or inhaled directly from the bottle!
Is it safe to diffuse Valerian essential oil for long term?
A meta analysis published in 2020 showed that valerian root may improve sleep quality, although it's worth noting that the best results came with regular use, rather than as a one-time intervention sleep aid.
Valerian essential oil should not be used by pregnant or nursing women, or by children under the age of 18. It should also not be used if you're taking medication for sleep or anxiety, hypertension or diabetes.
What are some of the potential side effects ?
Drowsiness
Headache
Nausea
Upset stomach
How to store Valerian essential oil properly
It's important to store Valerian essential oil properly to maintain its potency. Here are a few tips:
Keep it in a cool, dark place away from heat and sunlight.
Store the oil in an airtight container.
Keep it away from children and pets.
By following these simple tips, you can ensure that your Valerian essential oil will be fresh and potent when you need it most.
Are there any other oils that should not be mixed with Valerian essential oil?
Valerian essential oil should not be mixed with other essential oils, especially those that are known to be stimulating. Some examples of these oils are peppermint, rosemary, and eucalyptus.
If you do choose to diffuse Valerian essential oil, it's best to do so on its own. This will help ensure that you get the full benefits of its calming and relaxing properties.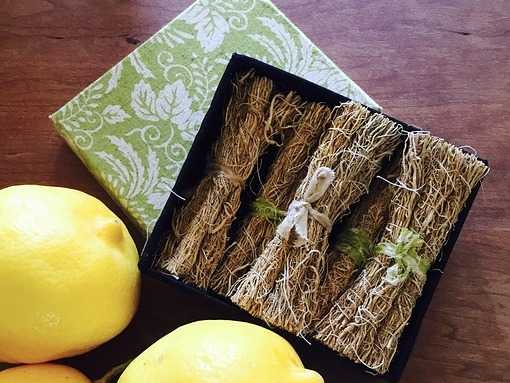 5. Vetiver Essential Oil
If you're looking for an oil that can help you relax and unwind, vetiver is a great option.
What is vetiver oil and where does it come from?
Vetiver oil is derived from the roots of the vetiver plant, which is native to India. The oil has a rich, earthy aroma and is used in many perfumes and colognes.
Vetiver oil is said to be calming and grounding, making it an ideal choice for diffusing before bedtime.
What are the benefits of vetiver oil?
Vetiver oil is also known for its antiseptic and disinfectant properties, which can help keep your bedroom clean and free of bacteria.
Additionally, vetiver oil is thought to be helpful in treating anxiety and stress disorders. It may may also be helpful for people who suffer from insomnia or restless leg syndrome.
How to use vetiver essential oil
If you wish to fall asleep faster but you just have too much thoughts running through your head, consider diffusing vetiver essential oil a few minutes before bedtime.
You can diffuse alone, or combine it with other relaxing oils like lavender or chamomile.
6. Ylang Ylang Essential Oil
Ylang ylang oil is another excellent option for helping you drift off to sleep.
What is ylang ylang oil and where does it come from?
Ylang ylang is a tropical tree that can be found in parts of Asia, Africa, and the South Pacific Islands.
The flowers of the ylang ylang tree are what's used to produce the essential oil. Ylang ylang oil has a sweet, floral scent and is said to have calming and sedative effects.
How can you use ylang ylang oil to improve your health and wellbeing?
Ylang ylang oil is often used in aromatherapy and studies have shown that inhaling ylang ylang oil can help lower blood pressure, heart rate, and stress levels.
It can also be helpful in treating anxiety, depression, and insomnia.
When diffused, ylang ylang oil can help to soothe and calm the mind, body, and spirit. This makes it an ideal essential oil to use before bedtime for a better night's sleep.
What are the benefits of using ylang ylang oil regularly?
Ylang Ylang has been experimentally proven to:
possess antioxidants
possess contraceptive properties
protect against bacteria
relieve menstrual pain
repel insects
control high blood sugar levels
reduce stress and anxiety
Are there any side effects associated with using too much ylang ylang oil, or combining it with other essential oils or medications?
There are no known side effects associated with using too much ylang ylang oil. However, it is always best to consult with a healthcare professional before using essential oils.
When diffusing ylang ylang oil, it is important to keep in mind that less is more. Start with just a few drops and increase the amount as needed. You can diffuser ylang ylang oil alone or create an essential oil blend such as lavender, bergamot, or cedarwood.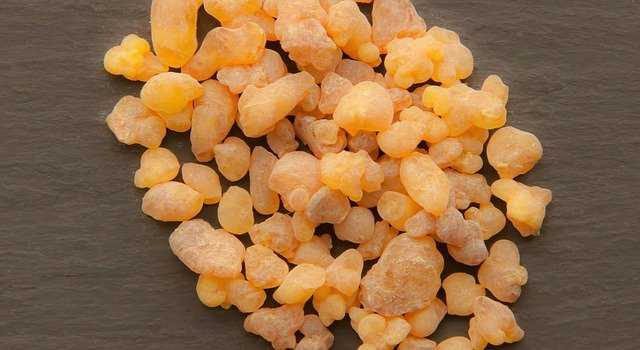 7. Frankincense essential oil
Frankincense oil is another great option for stress relief and has a warm, spicy aroma.
What is frankincense oil and where does it come from?
Frankincense oil comes from the resin of the frankincense tree. This tree is native to Africa and the Middle East, and the oil is extracted from its bark or leaves.
What are some benefits of using frankincense oil?
Frankincense oil has a variety of benefits, including:
Stress relief
Promotes relaxation
Helps relieve pain
May improve mental clarity
May boost immune system function
How to use frankincense oil for the best results
To use frankincense oil for sleep, diffuse it in your bedroom about 30 minutes before you go to bed. You can also add a drop or two of frankincense oil to your pillow or bedding. This will help you breathe in the calming aroma and enjoy quality sleep.
What are the side effects of using frankincense oil?
The potential side effects of using frankincense oil are minimal. Some people may experience an allergic reaction, such as a rash. It's important to do a skin test before using any essential oil.
8. Cedarwood
If you prefer woody scents, consider add oils of cedarwood to your bed routine.
What is Cedarwood essential oil and where does it come from?
Cedarwood oil is extracted from the cedar tree, which is a coniferous tree that grows in cold climates. The essential oil has a woodsy scent and is known to promote a worry-free outlook and a restful sleep.
What are some benefits of using Cedarwood oil?
Cedar Wood Oil contains a sedating substance called Cedrol, which was shown to improve sleep and reduce anxiety in both young, healthy people and older adults with dementia.
It can also be used to treat respiratory problems and skin conditions, including being an antiseptic, anti-inflammatory, and astringent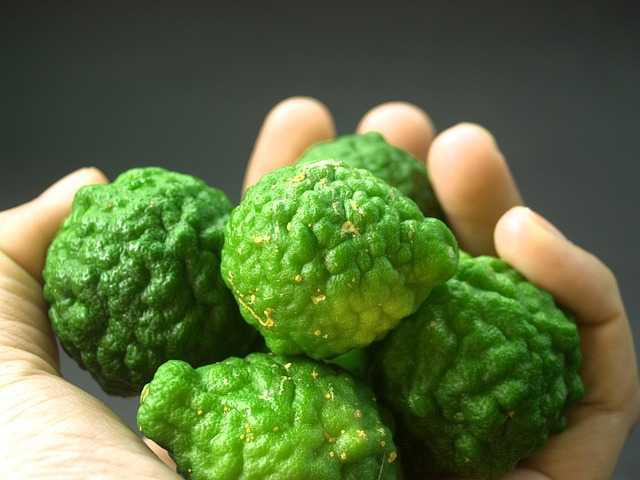 9. Bergamot
Bergamot oil is another good choice if you want a refreshing citrusy scent that can help to boost your happiness in a relaxing way.
What is bergamot and how is a bergamot essential oil made?
Bergamot essential oil is made from the Bergamot orange, a citrus fruit that is grown in Italy. The fruit is peeled and the oils are extracted from the rind of the fruit.
What are the benefits of bergamot essential oil
Bergamot essential oil can also be used to help relieve stress and anxiety. It can also be used to help boost your mood and energy levels.
Bergamot oil is also said to be helpful in treating colds, flu, and other respiratory infections.
There have been studies on the effects of bergamot on different diseases. Some say that it can help with cardiovascular problems, bones, skin diseases, and mood alterations. However, there is not much evidence to support the use of aromatherapy for reducing stress, anxiety, or nausea.
Some preliminary studies suggest that topical application of bergamot and inhaling bergamot essential oil may help to lower blood pressure and improve mental conditions.
This soothing effect may also be the key reason behind its use in sleep patterns.
How to diffuse bergamot essential oil.
Use about 3 drops and run your diffuser for 30 minutes before bed. You can also add some drops to your bath water to help you relax and unwind before bed.
10. Sandalwood
Sandalwood oil is another excellent essential oil if you have trouble sleeping.
What is sandalwood essential oil and where does it come from?
Sandalwood essential oil is a natural oil that comes from the sandalwood tree. It has a warm, woodsy scent and is often used in aromatherapy to treat anxiety and insomnia.
What are the benefits of sandalwood essential oil and how can it be used?
Sandalwood oil is also beneficial for the skin, making it a great choice for topical applications before bedtime. Try mixing sandalwood oil with a carrier oil and massaging it into your temples or the back of your neck to promote relaxation.
Create a calming environment with it's woodsy scent. Some popular sandalwood essential oil products on the market today
The potential side effects of using sandalwood essential oil
Some people have reported feeling anxious or jittery after using sandalwood oil, so if you experience these symptoms, discontinue use immediately.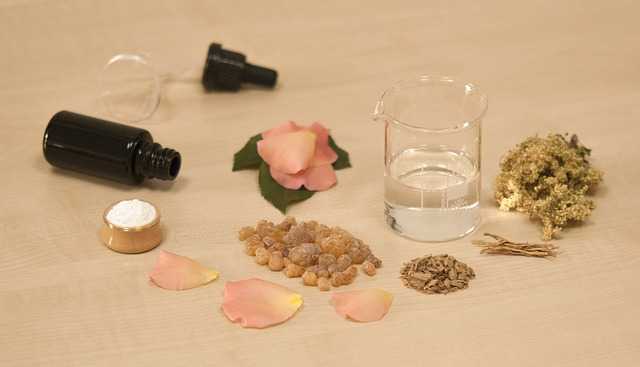 PRECAUTIONS WHEN USING ANY ESSENTIAL OILS
If you experience any of these side effects, discontinue use and consult a health care professional. With proper use, essential oils( as alternative and complementary medicine) is generally considered safe when used as directed. But as with any essential oil, it's always best to consult a health care professional before use.
When using any essential oil, always remember to:
Dilute the oil before applying it topically
Do a patch test on a small area of skin before using it over a larger area
Avoid using it if you're pregnant or breastfeeding
Keep it out of reach of children and pet
Speak with a healthcare professional
RELATED QUESTIONS
How to do a skin test before using essential oils topically?
Place a drop of the oil on your forearm. If you don't experience any adverse reaction within 24 hours, it should be safe to use.
Where can I buy quality essential oils for sleep?
You can find pure essential oils at most health food stores. If you have trouble finding it, you can order it online.
Whether you're a seasoned oil user or just starting out, I hope you'll find the best essential oil for sleep on this list for you.
Happy diffusing! 🙂