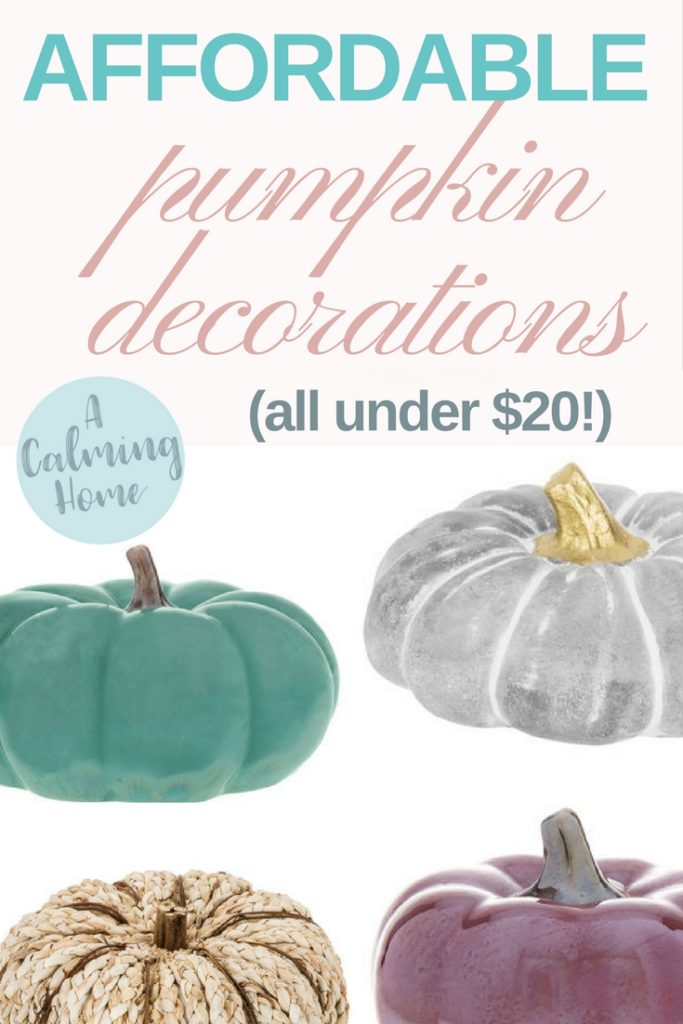 In the past few weeks, I've been seeing nothing but pumpkins all over the internet: Pumpkin bread, pumpkin pies, pumpkin soup, pumpkin cookies, and all sorts of recipes involving said fall vegetable. There's also a surge of DIY crafts and handmade pumpkin decorations that are just adorable!
I know a lot of people enjoy pumpkin carving as a tradition (like my cousin in Canada), but for the lazy..err..busy ones, I've found a couple of pumpkin decorations that I thought you might find perfect for your fall decor (without having to do the dirty work!).
I picked those with interesting colors and modern design because I don't really like orange –unless it's the fruit. Just click on the images and it will take you directly to the merchant's website.
This post contains affiliate links for your convenience.
For more information, see my disclosures here.
I know you can add to some of them: spray-paint, stencil or embellish them.  Mix and match; add your own sense of style and personality.
Any favorites from this collection of pumpkin decorations? I'm loving the two from the last row!  I'm thinking of hot-gluing some
fake (but pretty) magnolias
on the teal one.:)