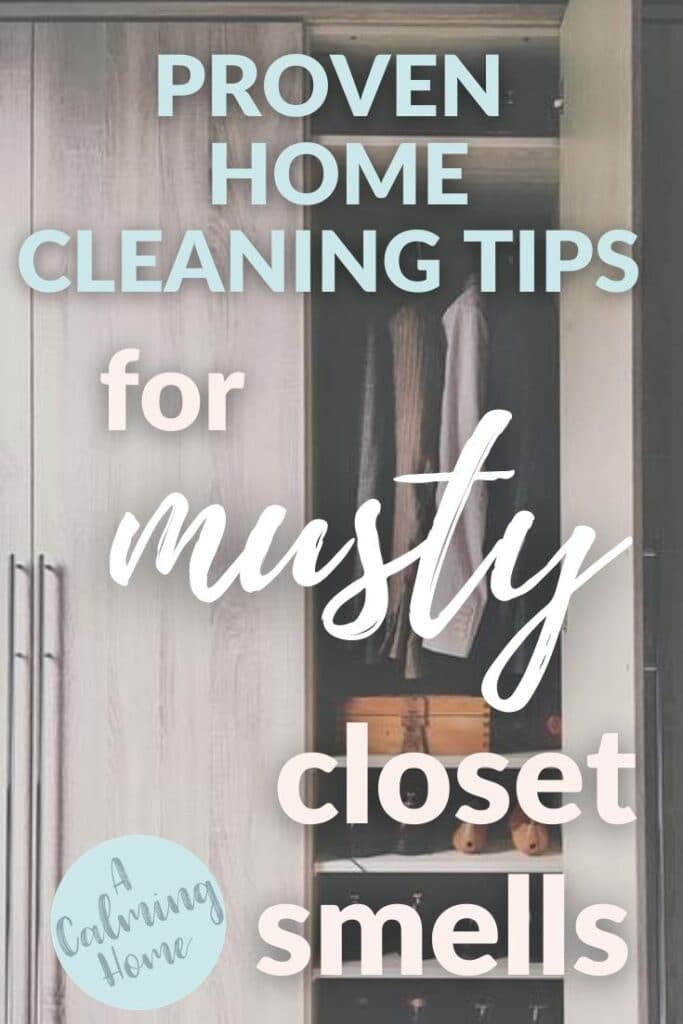 We've just moved into an old rental home and the first thing that put me off are those funky-smelling closets in the bedrooms!

So what can be done to get rid of the musty smell without having to buy any expensive, chemical-laden closet deodorizers?

After the dilemma of battling my own stinky closets, I've found 10 old-fashioned closet cleaning and maintenance tips that work well in removing bad odors and keeping it smelling clean.
10. Place a deodorizer inside your Closet
Your closet is like a sponge for odor because it's usually a compact space with very little air circulation happening. Even with regular cleaning, the musty odor will build up inside if it's not aired out regularly. This is especially true for homes that are humid or located in areas where it rains often.
The odor is difficult to remove because it latches on to porous things( like most of the stuff that you keep inside your closet). This is why even though you've thought you've scrubbed it clean, the smell seems to be stuck somewhere you can't see.
To remedy this, you'll need a deodorizer to constantly absorb the unpleasant smell. Designate a small area to put the deodorizer where it won't be an obstruction but can easily be accessed for replacement.

These are many common household items that homemakers swear by when controlling odor (and humidity, which supports bacteria growth) in their homes. Keep in mind that most of deodorizers can also either absorb humidity and/or release a wonderful fragrance.
9. Use louver doors or create holes or vents on closet doors
Most closets are designed with doors that shut seamlessly and don't really allow air to go through space.
While the deodorizer will help combat the build-up of nasty smells, what we really want is to create a natural movement of air throughout the enclosed space so that bacteria-causing humidity will not be an issue.

If you 're lucky enough to have the option to pick a closet beforehand, ensure to purchase one that already has vents integrated into the design. If not, you'll have to figure out a way to create these air vents in your existing closet.
One way is to replace your closet door with a louvered door. This ensures that air still gets through at all times while still keeping your stuff hidden from view.
8. Use storage boxes or organizers that allow air circulation
Just as you would want your closet doors to allow for air circulation, don't forget that the storage boxes and organizers you'd be using inside your closet are also prone to a humid environment when sealed tightly.
Use woven or metal baskets in place of plastic storage containers. If you can't help it, use desiccants to absorb potential moisture. Remember to air out its contents once in a while.
Line storage boxes and organizers and place deodorizers or dryer sheets when possible.
Opt for wire shelvings instead of solid shelvings and elevate things off the floor to prevent moisture build-up under them.
7. Remove Wallpapers and Carpets if possible
I found that most rental houses, especially old ones, have wall to wall carpeting installed — even the inside of the closets.
And most likely they'll have outdated wallpapers too –peeling from their corners or having some kind of tear, crayon or pen markings, or worse, that horrifying water stain!
Both wallpapers and carpets are magnets for moisture which traps all kinds of odor in the air and become a breeding ground for bacteria causing that musky smell that's so hard to get rid of.
And if you have pets, they could turn it into a hangout pad! Cute, but not good for your clothes!
I had a pet dog who loved to hide in my closet, which meant that dog drool and hair were stuck everywhere deep into the carpet fibers. Plus, you can imagine my horror when I found out that she had somehow gotten fleas from somewhere and I had to quickly rip everything out!
It's time-consuming to always be vacuuming the carpet and so costly to have it regularly steam-cleaned. And I'm telling you that no matter how hard you scrub your wallpaper, you won't be able to get rid of all of the odor-causing bacteria that are lurking in those nooks and crannies.
That's why I'd recommended, if you can, to just remove all the wallpaper and carpet in your closet altogether. You'll be saving time, money, and sanity.
If you want to line your closet, an option would be to use doormats or rugs. Since these are removable, you can simply dust and thoroughly wash them outside.
6. Regularly clean the inside surfaces of the closet
It's bothersome, but a thorough scrubbing of the inside of closets would be helpful in preventing any potential odor-causing bacteria to thrive.
How do you properly clean out the inside of your closet?
Step 1: Take everything out of the closet
Step 2: Sweep the floor paying attention to anything stuck in the corners. If you have carpet in there, you can sprinkle baking soda and leave it on for a few minutes before you vacuum.
Step 3. Spray your favorite all-purpose cleaner solution on a damp rag and give all surfaces a thorough wipe. If not, you can prepare your own cleaning solution of vinegar and water. You can add a few drops of essential oil or citrus peels if you prefer.
Step 4: If you have wallpaper, wipe them as you would your walls but ensure to wring out as much liquid out of the rag as you can.
Step 5: Don't forget to wipe down baseboards, drawer knobs, and even the hanger rod.
Step 6: Leave your closet to air out for a while before you return all your things inside.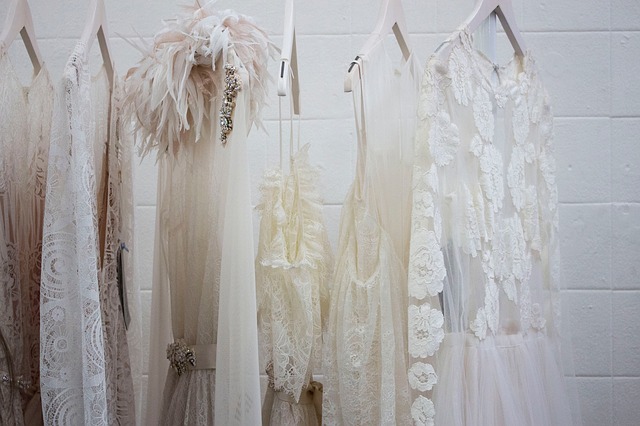 5. Purge your closet whenever you can
Some people have the habit of just hiding everything inside their closet instead of storing them where properly where they belong. This means that things, not only clothing, can be rotting away at the farthest corner of your closet and will never see the light of day until it reeks so bad.
I'd suggest that give the Konmari method a try.
Because some people find it vague to just look for things that "spark joy" to them, I suggest to ask questions relatable to your own situation.
For instance, Is it stained or torn? Can you fix it now? Most people put things aside to be mended later on but don't really find the time to do it. If you can't mend it now (or at least on your next available day), you'll never be able to mend it. Just toss it out and move on.
Does it fit and shape your body nicely? You want your clothes to compliment your figure and the lifestyle that you are living right now. Don't keep things for the future or for that lifestyle that you aren't really living. If you want that kind of lifestyle, don't keep it all in your head (or closet) and just start living it mi amour!
Purge as you go. This is a practical and realistic way of purging your closet. Every time you put on an item if you remove it because it didn't look or feel right, immediately drop it in your donation box instead of putting it back in your closet. This would only give you an opportunity to procrastinate on whether or not you really want that item.
Does it feel itchy? It sure does look good on you, but if it makes you itch every time you try it on, you'll never be wearing it. You'll always be choosing something else.
Does this bring a bad memory when I see it? It could be a bad criticism from someone, or an event when you wore the clothing. If you remember sad things from these items, it would be better to part and make peace with it.
4. Clean and Dry your things before storing
The adage "Prevention is better than cure" applies in this case. When storing your items (especially for the long-term), it's best to take a more pro-active approach in keeping your things safe from preventable damages.
Here are some top things to keep in mind:
• Clothes, linens, towels, or anything that are still damp should not be stored in a closet.
• Your clothes are magnets for dirt particles and all sorts of odor: Makeup, Air pollutants, animal hair, dead skin cells and even the oils from your skin. Launder each garment before storing inside your closet with the rest of your clean clothes.
• Check That you don't have food or food scraps in the pockets of your clothing before you store them. Sometimes even after washing, we still get a few bits of crumbs stuck somewhere in the pocket seams that could potentially invite pests inside your closet.
• Check for any tissue or used napkins that might have food bits or other debris clinging to it. This could stain your clothes and cause bacteria to grow.
• If you live near the ocean or you're clothes will be exposed to salty air or water, you might need to use a lubricant to prevent salt damage on zippers and other materials and hardware. Immediately clean after using and dry thoroughly before putting inside the closet.
3. Install A/C, Exhaust Fan, or Incandescent Bulb
Some closets come in with a low-watt incandescent bulb, which should be enough to keep the closet dry while it is switched on. Remember, however, to be mindful of your clothes that may catch on fire when the bulb gets too hot.
You can also install an exhaust fan that requires much more careful planning (and probably with the help of a professional electrician).
For walk-ins or those with larger closets, you can have your air conditioning system run through the inside of your closet. Keep in mind the temperature requirements of your stored items like leather goods, electric devices, and other sensitive products like personal care essentials.
2. Understand How Bacteria grows and Prevent it
Closets are prone to mold and mildew because of the lack of airflow inside and the build-up of humidity.
Like with all living things, bacteria need the proper amount of food, water, and air to survive and thrive.
Mold and mildew are stubborn in that they always seem to grow and keep coming back even after scrubbing with bleach and other disinfectants.
There are 2 factors why this may be the case for you.
The problem with Humidity:
According to this study, Bacteria thrive in a wet or humid environment because they need moisture to take in food and expel waste.
Closets are prone to humid conditions because of condensation and improper cleaning of clothing before storage.
This would mean that bacteria can grow in any part of your closet — even on your clothing.
The problem with no air circulation:
While there are many types of bacteria that need air to grow, spore-forming bacteria can only grow when no air is present (source).
Spores are formed when the conditions are not good for the bacteria's survival. It's like a protective coating that enables the bacteria to remain dormant for a long time until conditions that would ensure its survival improves.
Spores are harmful and are very resistant to high heat, radiation, acid, or other chemicals that would kill most bacteria in their normal state. This is why I can't stress enough the importance of ensuring air circulation inside your closet.
Here are some ways that you can do to prevent the growth of mold and mildew in your closet:
• Mold and mildew are especially common in the summertime when the temperature outside does not match the inside of the house. Put insulation on their ceiling to prevent too much temperature difference which causes condensation or moisture to build up.
• Check for any leaks on the inside walls and ceiling of your closet. Sometimes you'd barely see visible water droplets, but try to feel the interior surfaces in all directions for any wet or moist spots. If you have wallpaper lining your closet, an unsightly brownish-colored water stain may be visible.
• Regularly wipe down the inside surfaces of your closet, preferably with water and vinegar solution.
• Create vents, holes, or slats on your closet doors to keep the air circulating inside. Humid air that stays stagnant encourages mold growth which produces that stale odor.
• Look at your clothes and shoes. Are they clean or have you kept used clothes inside? Is there a garment that is wet (or at least a little bit moist) from a spill or a rain? Again, this could lead to mold, so filter these out.

If mold is already present in the closet, you'll have to call a professional to have it removed. While you could buy a mold remover and have a go at it yourself, it's a bit risky to inhale some of the spores during the cleaning process.
1. Air out your stored items once in a while
Clothes are often folded and tightly packed together with very little airflow happening around them.
This means that even with seemingly clean clothes, odor-causing bacteria will still grow, albeit slowly.
Take the following advice to keep your closet smelling clean all the time:
• Clear out all the stuff inside the closet, preferably purging some items as you go. This means all boxes, footwear, seasonal wear, and other forgotten things get to be scrutinized.
• Wipe down and sanitize with a disinfectant cleaner or a mixture of water and vinegar solution.
• Replace your deodorizer often and look for ways you can dehumidify the closet. Expose it to sunlight if possible.
• Keep the doors open a bit if you have solid closet doors, but keep them tightly closed if it's in a humid area like a bathroom.
• Don't buy more things if there's no longer space inside your closet to store them. If you insist, you'll have to purge the same amount of items that you're going to put in there.
Conclusion
Some good old elbow-grease of scrubbing and sanitizing will make your closet smell brand new again. And you can keep your closet smelling clean all the time if you keep the habit of regular cleaning and proper storage. I hope that with this list of proven homemade tips, you can finally manage to get rid of that musty closet smell.