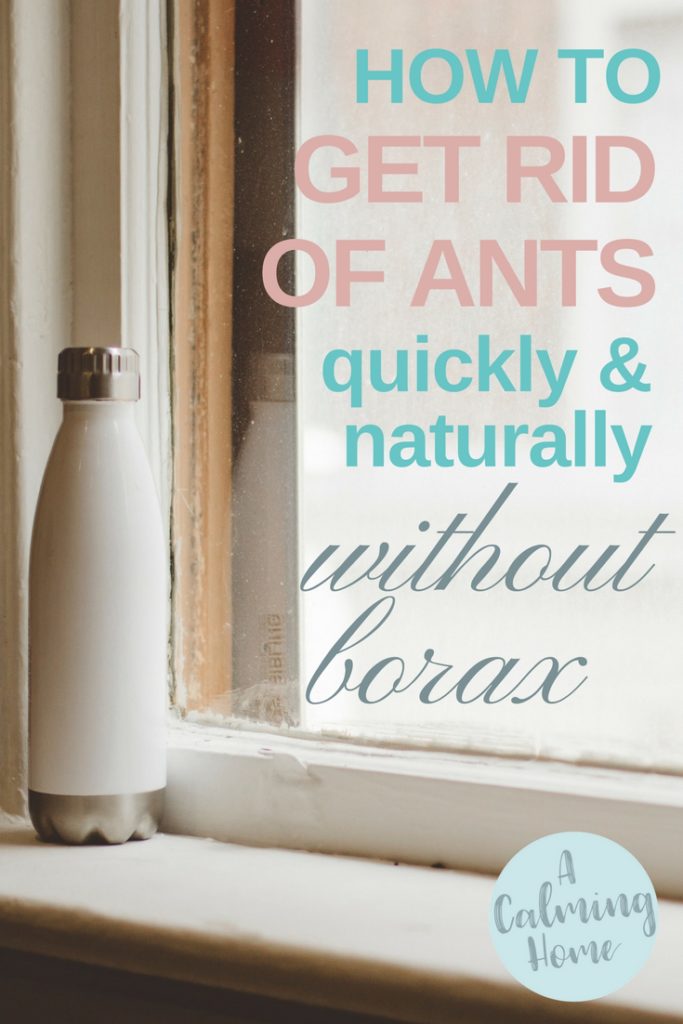 I've been behind my housekeeping duties. Last night, I found some ants congregating at the corner of our bathroom door, just as I was switching off the lights and put my babies to sleep.
They were a small number and I thought I could wait until morning to deal with them.
*slowly shakes heads*
The next morning,  I found that the ants have burrowed into a crack in the cement and have scattered debris around the opening and around the trash can adjacent to it.
(I should know better than to put a chocolate wrapper in there–oops! )
I clean out the trash can every night and thought that is enough to keep the ants away.
Nope. They're smart.
They know that, eventually, I'm going to throw sugary bits in there, so they decided it was best to build their home next to it.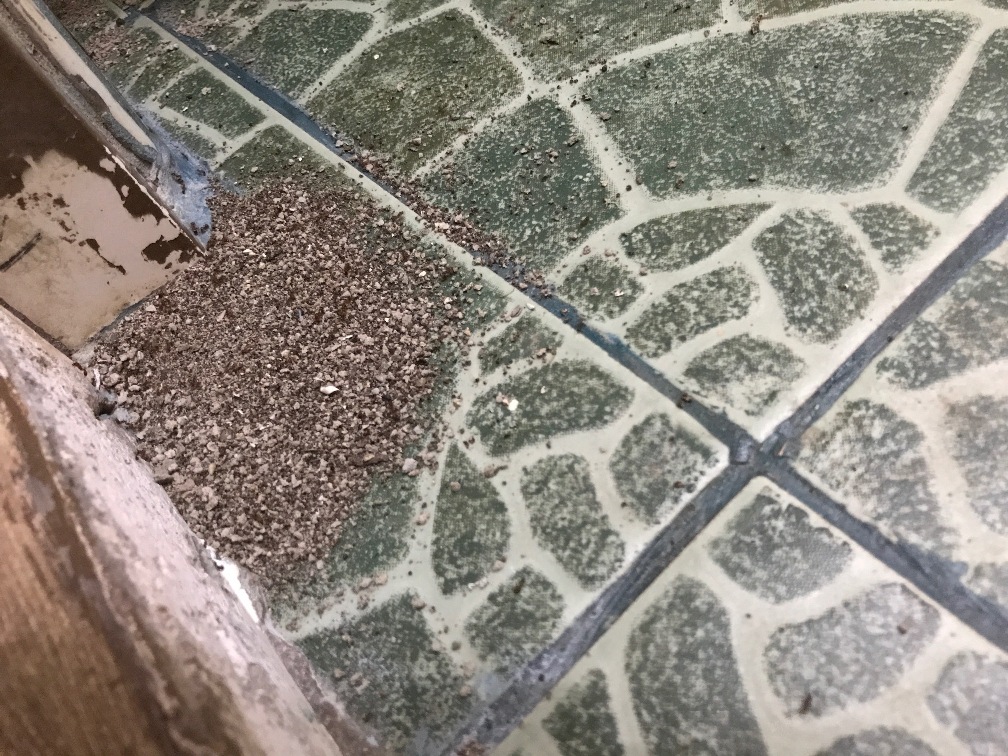 Nope nope nope!
I feel sorry for the little guys, but I need them out of my house now!
I was thinking of using the borax and sugar solution, but I figured I don't have the luxury of time to wait for the ants to bring them to their nest, wait for the ant queen to die, and wait for the rest of the colony to die.
I can't take that risk of having them find their way to my babies, especially my 9 month-old.
I had to take a quicker solution and prevent those ants from coming back. But I didn't want to have to use a harsh chemical to get the job done.
Here's how I managed to get rid of them quickly and naturally:
OBSERVE THEIR TRAIL
We want to know what's attracting them, so we can get rid of their food source, and where they're going, so we can pinpoint their nest.
In my case, their food source was the trash can under the sink (where I put all of my baby's soiled diapers and my toddler's KitKat wrappers).
Thankfully, I don't have to deal with a long ant-trail because their nest was literally a foot away.
REMOVE THEIR FOOD SOURCE & CLEAN THE SURROUNDING AREA
Remove the contaminated items ( in my case, the trash can)  and, if you can, flood the surrounding area with 50:50  water vinegar solution with generous drops of pure peppermint oil.
I get the cheapest plain white distilled vinegar for cleaning or washing purposes. Ants will die from the vinegar. And the peppermint oil – they hate it!
You can spray them, but that just seems like double the effort to me. I like using a rag soaked in the ant repellant solution.  😀
MASK THE ANT TRAIL
Work your way towards the ant's nest, rubbing the ant repellant solution to wipe away their trail as you go. Make sure that you work both sides of the trail to completely remove their scent path.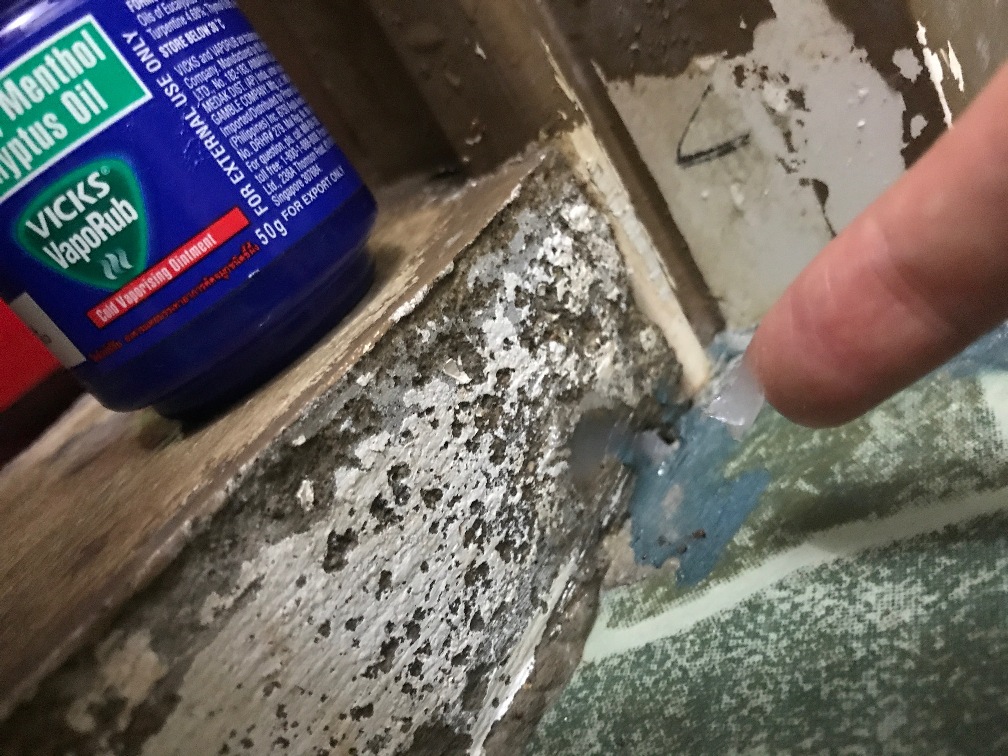 SEAL OFF THE ENTRY TO THEIR NEST
You can use caulk, putty, glue, or good ol' petroleum jelly. I didn't have any of these and thought of using toothpaste, but immediately dismissed the idea when I thought of the sugar ingredient.
(I used VICKS instead  to plug the ants' entry to the nest.)
Apply generously to completely cover the opening. If it's a long crack, plug the length of the entire crack.
ANT-PROOF YOUR HOME
Let's be realistic. You can't completely seal off your home from ants (They're like ninjas!)! They will get inside your home no matter what you do. Although, you can limit possible infestation by doing the following:
Sprinkle salt along possible ant party places. Salt is a natural ant repellent because it is safe for us or our pets to consume, but it will kill them. Salt absorbs moisture.
Salt absorbs moisture.
Ants will shrivel to death from lack of it because their bodies are too tiny!
But like I said, ants are smaaart! They will not eat salt mistaking them for sugar, but it will deter them. And that's what we want.
Scald Ant Hills when you see them. Boil water and pour it down into their nest. The goal is to scald the queen mother to death and wreak havoc as much as you can (pretend you're Godzilla!).
Always clean with a vinegar & peppermint oil solution. Like I said, ants hate vinegar and peppermint. Pour some vinegar into your usual cleaning solution.
Mop the floors with it. Wipe the countertops with it. Wash the windows with it. Use it everywhere! (except for porous surfaces of course. Just use the peppermint oil in this case.)
Your house will stay clean and smell minty good! 🙂
Kill lone rangers. The queen ant disperses scouts to forage for food. If it sees a cookie wrapper on the table, they will report back and get reinforcements.
Kill the messengers.
Don't let the others know where your choco chip cookie fell. Kill ants whenever you see one.
Remove food sources. This is common sense but it's the most important thing! Hard to do, but not impossible.
When you do need to leave food out in the open for a while, use airtight food storage containers or place it on a water-filled plate so the ants can't get to it.
Seal all food items and don't use flimsy covers where ants can get into.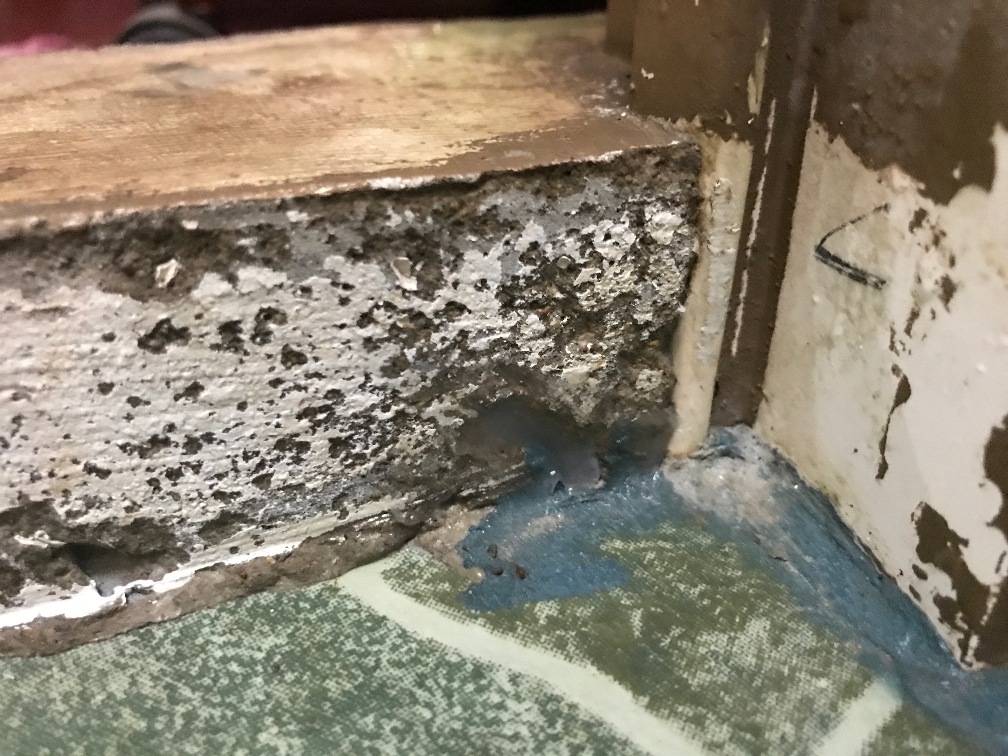 Awhile ago I saw a couple more lone ants scattered around, seemingly lost and confused.
I was going to wipe them away, but when I came back, they were gone. Maybe they went on to find more food sources? I'd better get moving then.
I just wonder how other homemakers deal with ants in their homes. I have a toddler so food wrappers will always be in my trash cans.
It's almost impossible to not have these pests, right?
Or maybe I'm doing something wrong? Let me know in the comments below. 🙂