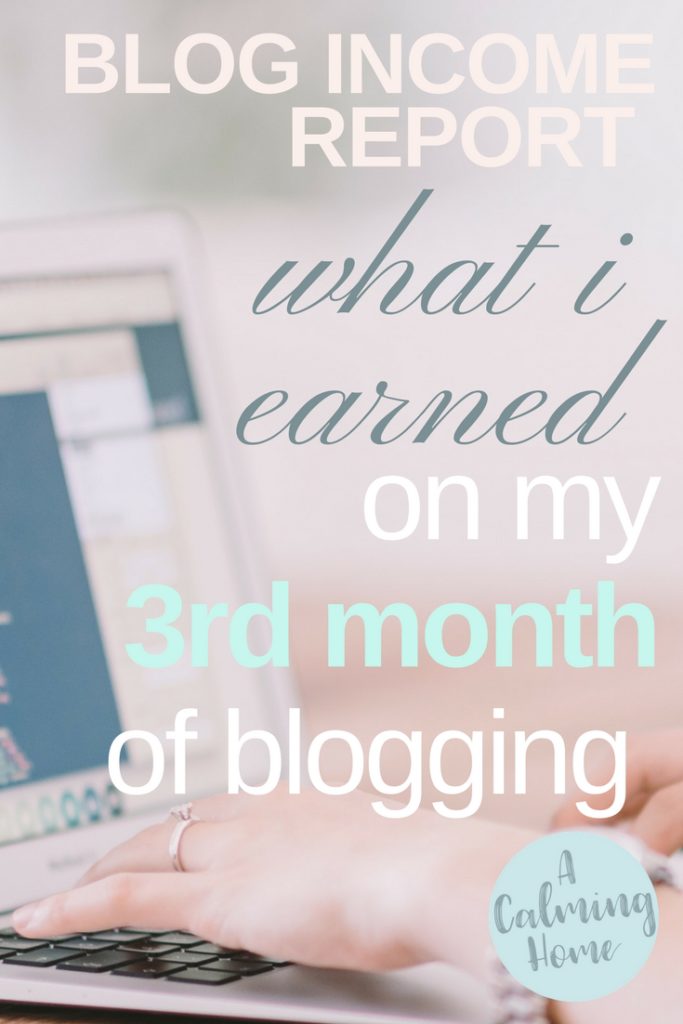 The month of June has flown by so fast and before I knew it,  I'm writing my second income report for my 3rd month of blogging.
To be totally honest, I was kind of dreading to write this report because I knew I didn't do so well. This month has been full of uncertainty, indecision, and discouragement.
It reached a point where I almost gave up working on the blog;  I'd binge-eat sugary biscuits while staring at a blinking cursor and I'd be so overwhelmed with anxiety that I'd shut off my laptop again.
But I know that the early days of building a blog is always the toughest, so I'm just pushing on even if I'm feeling so dispirited. It's like treading on murky water, not knowing how deep I've gotten myself into, trying to reach the other side of the land.
If you are reading this post, thank you. I truly appreciate your time, so I hope you take away something from this post.
This post contains affiliate links for your convenience.
For more information, see my disclosures here.
My Blog's traffic this month: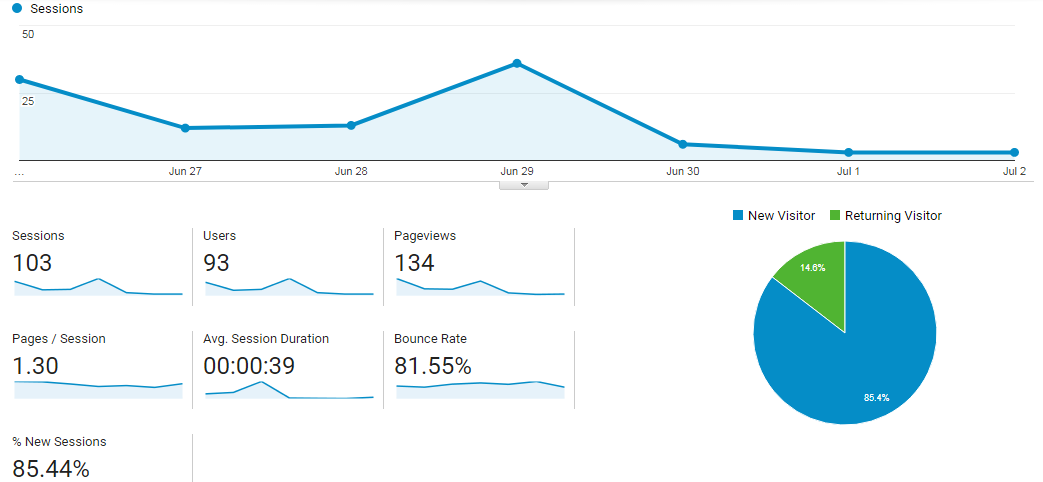 It's a bit embarrassing to show you my page views, but I like to be as real and honest as possible. I published my first blog post on the 23rd of March, and this is what traffic is like for a new blogger like me.  Of course, there would be others who would have thousands of page views right away, but that's not how it is in my case.
If you are on the same point of the journey as me, please do a leave a comment below and I'll make sure to leave an encouragement on your blog too. 🙂
Total income for the month of JUNE:    

$18.80
Again, it's nothing to be excited about, but the fact that I have made something at all… I am grateful.
It's hard to profit from a blog; it's not surprising at all. In fact, I'm not expecting any good return for at least a year of serious blogging. Anything that comes in before that time, I would consider a blessing given to me by others.
What I did in JUNE that made a difference
A Good Affiliate Partner
Once again, the Ultimate Bundle came through for me. If it weren't for the bundle that I sold through them, I wouldn't have had anything to write. I'm happy selling bundles for them because I buy and love their bundles myself.
They compile the best resources (Ebooks, Ecourses, podcasts, etc.) about interesting topics (decluttering, blogging, herbs & essential oils, homemaking, gut health, etc) for the price of only a few cups of gourmet coffee.
They always have flash sales throughout the year; I believe the next one is a photography bundle. If you're thinking about becoming an affiliate for them too, you can do so HERE.
Focus on Email Marketing
For the first time, I sent an email to my subscribers telling them about the sale happening with the Ultimate Bundles. I wasn't expecting much given that I only had 8 subscribers at that time, but one of my subscribers, a lovely fellow blogger, was interested in the bundle and bought one. Thank you, dear! 🙂
Anyway, it was during this time that I learned I don't know how to use Mailerlite at all. When I sent the sales email to my subscribers, I didn't know how to stop sending to those that have already purchased the product. I know that MailerLite offers the same features as Convertkit (another popular email marketing service), so learning all of them is one of my goals for this month.
Top Posts in JUNE
1.    How to Deal With Mommy Guilt When Working
2.    What Helped Me to Start a Blog Despite Overwhelm
3.    How to Start a Profitable Blog
4.    5 Non-Material Last-Minute Father's Day Gift Ideas
5.    How to Start Working from Home
Previous Income Reports
Goals for July
Last month, I thought that I'd finally be able to focus on promoting my blog for the month of June…but turns out, I still needed a lot of work on the very basics of a profitable blog. So here's my game plan for July:
BRANDING
Lesson learned: Branding is not only about the colors, the logo, the font, or the physical aspects of your website…it is also your voice in your copy, your personality, your values, and your overall intention for your business. When you have a strong brand, you unconsciously attract the kind of people you want.
To do: I am doing a branding course right now and loving it so far. I'm also working with a designer to rebrand my blog because I find the current aesthetic of my blog to be sterile and boring.  Don't be surprised if my logo or any graphic elements on my blog changes from time to time. 🙂
EMAIL LIST
Lesson learned: From 4 people, I now have 8 subscribers to my newsletter. I have not done anything out of the ordinary to double the number, so I cannot offer any insight on how to replicate it. 🙁 Perhaps these were those that came from my engagements in Facebook groups.
To do: I failed to work on this, this month, so again, I will work on a better opt-in freebie, add more goodies in our subscriber vault, and put my weekly newsletter on my schedule.
EDITORIAL CALENDAR
Lesson learned: I still have no consistency with blogging. And looking at this month's published posts, I noticed that I was only able to do 3 blog posts.
To do: I'm going to aim to publish at least once or twice a week. I'm not sure if I would be able to publish on specific days or times, but at least I want to be able to publish 8 posts for this month.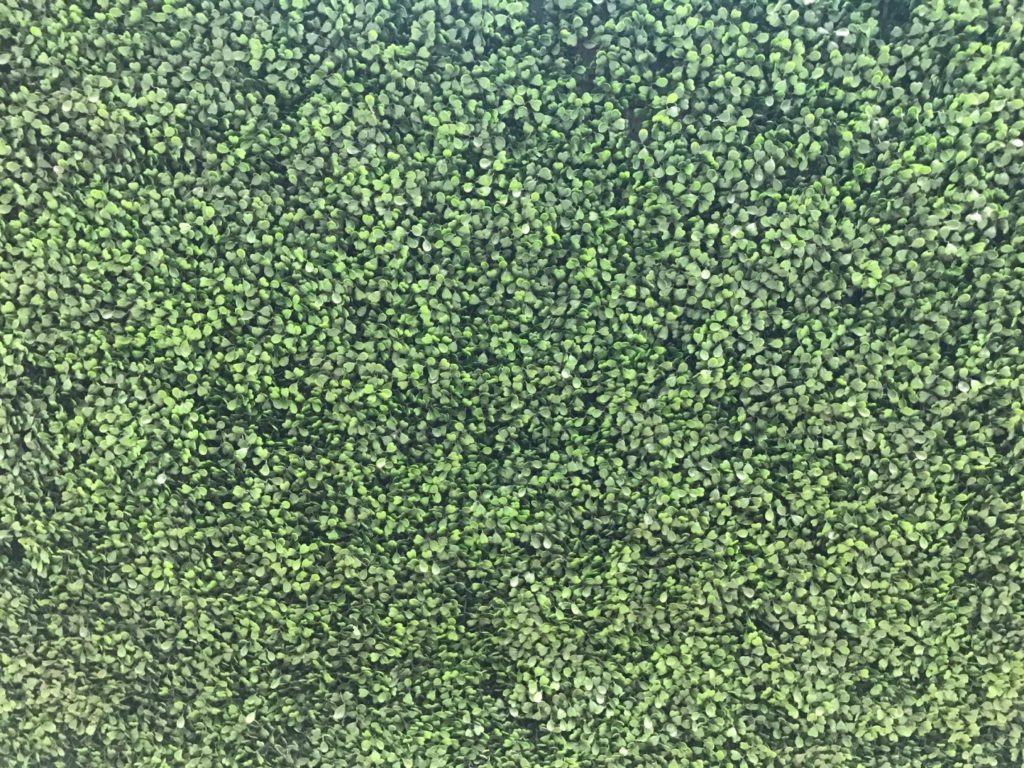 SOCIAL MEDIA
I haven't really paid much attention to my social media following because I'm clueless like that. I haven't worked on any kind promotion on any of my social media platforms, so the number of followers you see here must be some kind of a mistake, lost people, or spammers.  (at least that's what I made myself to believe!)
PINTEREST:  6
I am doing something about it, but I am still absolutely clueless with Pinterest. When they say "Pin often", I don't really know what it means. So I just keep pinning whatever interests me. I did get Boardbooster because I've seen how other bloggers grow their traffic tremendously after using it. I'm still trying to learn how to use it to improve my traffic for July.  We'll have to see if it affects my blog's traffic next month.
FACEBOOK: 10
This is still where I spend most of my time. Not much has changed since I only participate in a couple of Facebook groups whenever I promote new blog posts. I made a few comments on my niche groups, but I doubt if it will have any effect on my traffic.
As for the Facebook group I was planning to create for my blog readers, I'm struggling with choosing between two topics and would need more time to figure out which one would work best. I did manage to do some research on how to manage a Facebook group effectively, so I think I did well on this part.
I'm also planning to take a course on how to effectively manage an FB group…if budget allows.
TWITTER: 19
I don't tweet; I have nothing to tweet about. And if I did, I wouldn't know how to do it properly anyway. So I'm thrilled when a popular blogger in my niche followed my twitter account, and I still can't believe that other bloggers from my niche did the same.
INSTAGRAM:  36
I haven't posted a single photo since last month's income report, so it is a wonder how I still have followers with only 8 photos on my feed. My focus is on Pinterest right now, so I don't know if I would be able to do anything for Instagram for this month. I aim to at least post a photo at least once a week.
AFFILIATE LINKS
Last month, I told you that I'm going through this course right now because I know nothing about affiliate marketing. So far, it has helped me understand what it's all about and how I can better monetize my blog with it.
I'm not even halfway through the course but I have already implemented some of the advice, just to see if I understood the lessons being taught.
Of course, I'm not seeing any results yet, but this is because I have not intentionally directed traffic to my blog yet. No traffic means no one gets to see the affiliate links. This is more my fault than the affiliate marketing course.
Related Blogging Posts
You've been lovely so far! Thank you for sticking with me on this blogging journey! I have these other posts which I think might help you in yours:
• First Income Report: How I earned $11.99 my 2nd-month blogging
• FIRST BLOG PROGRESS REPORT: 10 Ways A Blog is Not Ready For Launch And How to Fix It
• How to Start Working from Home
I am still very deep in the learning process and while I am feeling discouraged almost every day, I am still pushing along because I know that success is for those who are consistent. My blog is moving at a snail's pace, but I hope you continue to drop by and see my progress if only to be inspired by it.
If you are liking these income reports, please do leave a comment to give me the encouragement to continue with this type of posts. Are you liking anything so far?