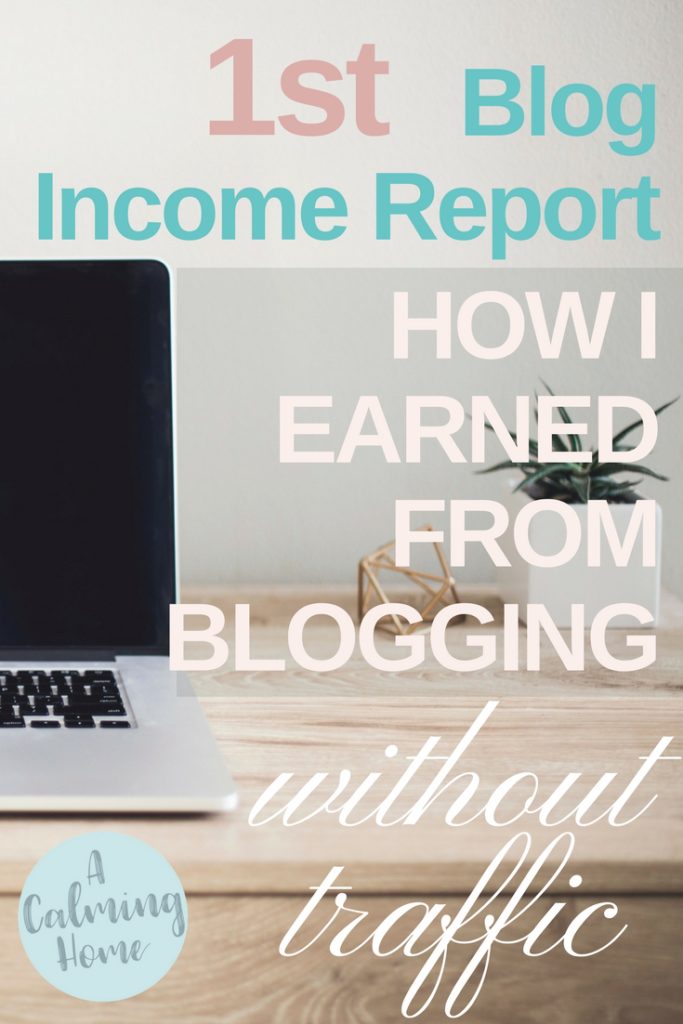 This post contains affiliate links for your convenience.
For more information, see my disclosures here.
I was blogging on and off since 2004, and back then, blogging was still a bit unheard of. The blogs that did exist in those days served more like a personal online diary than as a means to pass on useful information to others.
Fast forward to now, there are millions of blogs in existence and are struggling to survive while new ones are popping up everyday like mushrooms. I don't know if shitake mushrooms pops up that fast, but I like those mushrooms! I grill them 'til they're sweet.
Where was I? oh..
I thought to myself, how can a forgetful mom who loses things very easily even create a profitable blog in this circumstance?
You know that feeling when a gazillion of bats flow out of a cave and you frantically run away while flapping your skinny arms in horror?  No? Well, just imagine you're on an off-beaten path in a tropical forest and a frail figure in the distance starts running towards you screaming her head off while throwing her house keys and a banana at the swarm of blood-sucking flying rats.
Again…where was I?
oh… profit..blog.. right.
You might be thinking, if I was blogging for a long time then, shouldn't I be making thousands of dollars by now?
Well, sadly dear that's not how we get to eat our cake.
Make money from blogging?
I didn't even know that blogging was a real job and that you could make decent money from it. I always thought anything that has to do with making money online has to be a scam.
I saw more blogs popping up and they were getting better with their design and content. Income reports became a thing and I'd spend hours online, reading on these bloggers who were raking in from writing about the things they were passionate about.
It was around last year, after giving birth to my son, that I finally decided to take blogging seriously. I told my husband that I would be taking all of my savings, and investing them on a blog. I told him that I was going to build an online business so that I could feel more productive and creative.
He told me that I didn't really need to help with the family income. But it's not really all about the money. Of course earning passive income is a part of the big picture, but my main reason is that I needed to feel like I had my own 'thing', you know?
On March 23, which was my mother's birthday, I clicked 'publish' on my first blog post. My blog was live, but no one knew about it yet. For the first month, I spend all my free time learning about professional blogging and how I could eventually earn money from it.
As expected of a forgetful and non-techie mom, I encountered a lot of technical issues and struggled to learn how to fix them on my own.
I haven't passed the technical aspects of the blog just yet, but slowly and surely, I think I am progressing really well.
My Blog's traffic this month: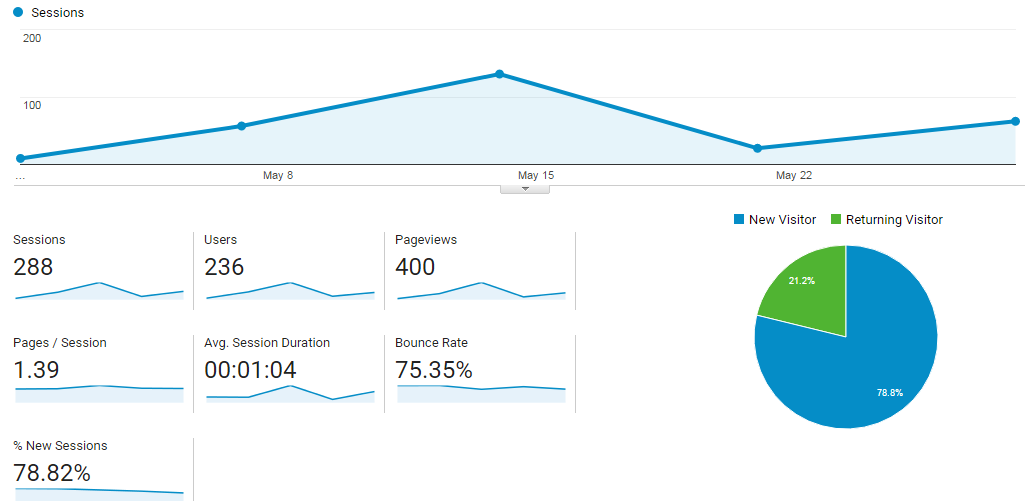 As you can see, I have almost no traffic. I'm not stressed about this because I've focused on optimizing my site this month for better monetization in the future. I haven't really done any promotion of my blog posts on social media (except maybe for commenting my latest blog post on one of the Facebook group boards), which is why I'm so happy with this month's outcome!
Total income for the month of MAY:    

$11.99
It seems like a small amount to some, but I was totally over the cloud when I got this commission because it was really unexpected with the kind of traffic I was getting. And it was a "put an affiliate link in there and forget about it" sort of thing.
In my first blog progress report, I said that I hope to earn something for the following month (however small) so that I'd get to write my first income blog report. So I'm really happy with this because I know I haven't really tried hard to promote my blog.
What I did this month that made a difference
I bought an Ultimate Bundle.
By doing so, I was able to become an affiliate and got to sell their products with minimal effort. I sold one without any marketing plan at all! That's why they say that their products sell themselves; they're that good!
Except for their evergreen bundles, they usually open the selling of their bundles for only 6 days before they close it again until the next bundle is available (which sometimes takes weeks!) So when I opened my commission ledger a day after the sale, I was shocked to find that I sold a bundle!

I was like," how?! with my traffic? I average about 10 page views a day! Just in what cupcake of a world was I able to profit from that?"
Surely if your blog's traffic is higher than mine, you could earn more!
They're opening another bundle soon which I think would help a lot of work-at-home moms, so check back again when I post more information about it. Better yet, subscribe to my newsletter so you can be notified every time a bundle comes out, you'll get access to our subscriber vault too which includes my personal blogging notes.
If you've purchased from them before and wish to become an affiliate too, you can do so HERE.
Top 3 Posts in May
• 10 Things to Do when Packing for a Big Move
• 5 Non-Material Last-Minute Mother's Day Gift Ideas
• 10 Ways Cleaning Your Home Reduces Your Stress
Goals for June
If I don't properly promote my blog anytime soon, my traffic will not improve. I'm terrified that I won't be able to earn anything this month, but I'm not sure if I can focus on promoting just yet because the very foundation of my blog is still unsound.
BRANDING
Lesson learned: It's hard to make new visitors stay. I've had people tell me how beautiful and clean my blog looks, but I don't think that it speaks my personality. I wanted the colors to be calm and nurturing, but the current aesthetic to me looks sterile and boring.
To do: one thing I've learned this month is to focus on rebranding so that my personality shines through. I learned that there is no competition if your brand is as unique as your personality.
EMAIL LIST
Lesson learned: I currently have 4 people on my email list. Bless them. I don't know why they're sticking with me as I'm not emailing them once a week as I've promised in my welcome email. I'm sorryyyy! 🙁 I'll do better!
To do: I will work on better opt-in freebies, add more goodies in our subscriber vault, and put my weekly newsletter on my schedule.
EDITORIAL CALENDAR
Lesson learned: My schedule is crazy! I don't know whether I've been productive or wasted another day. I publish blog posts anytime I want. I have no consistency, and I feel icky about it.
To do: Tori, my fellow blogger friend at http://toriorioria.com/toriorioria, showed me her to-do list, and it was beautiful! I want to make an editorial calendar for myself so I'll feel more productive and efficient with my efforts. Thanks for sticking with me despite my unpredictability.
SOCIAL MEDIA
PINTEREST: I've only just begun to start pinning on Pinterest but I'm still clueless on how to go about it. I think I'll spend a good chunk of time learning about Pinterest and how to drive traffic to my site.
FACEBOOK: This is where I spend most of my time. Not very productive as I only troll comments and stuff, but I do plan to create a Facebook group to build some sort of community for my blog.
TWITTER: I went without a profile pic and a header image for the entire month of May. It's only yesterday that I put something in there to temporarily fill the space. I've downloaded an app so I can tweet from my phone. I'm still not sure how to go about this. Maybe I'll look into a scheduler.
INSTAGRAM: I'm frustrated with Instagram because just when I thought I've found my groove, I realized I needed to rebrand, and my puny feed suddenly doesn't look the part. I'm going to need to build a bank of stock images for my new feed that I feel would give a better representation of my blog and what I'm all about.
AFFILIATE LINKS
I have applied for a couple of affiliate networks but I haven't worked out yet on how to use them properly. I'm going through this course right now in hopes that I'm able to better monetize my blog for the next month. I've heard good things about it, and we'll see in my next report if it made a big difference in my income. But you'll have to hurry if you want to get it because they're closing enrollment tonight and won't open again until fall.
Related Blogging Posts
You've been lovely so far! Thank you for sticking with me on this blogging journey! I have these other posts which I think might help you in yours:
• How to Start a Profitable Blog
• FIRST BLOG PROGRESS REPORT: 10 Ways A Blog is Not Ready For Launch And How to Fix It
• What Helped Me to Start a Blog Despite Overwhelm
This month has been a whirlwind of "lessons learned", and I am still quietly trudging along. I have big plans for my blog and I hope you continue to read and learn from my journey.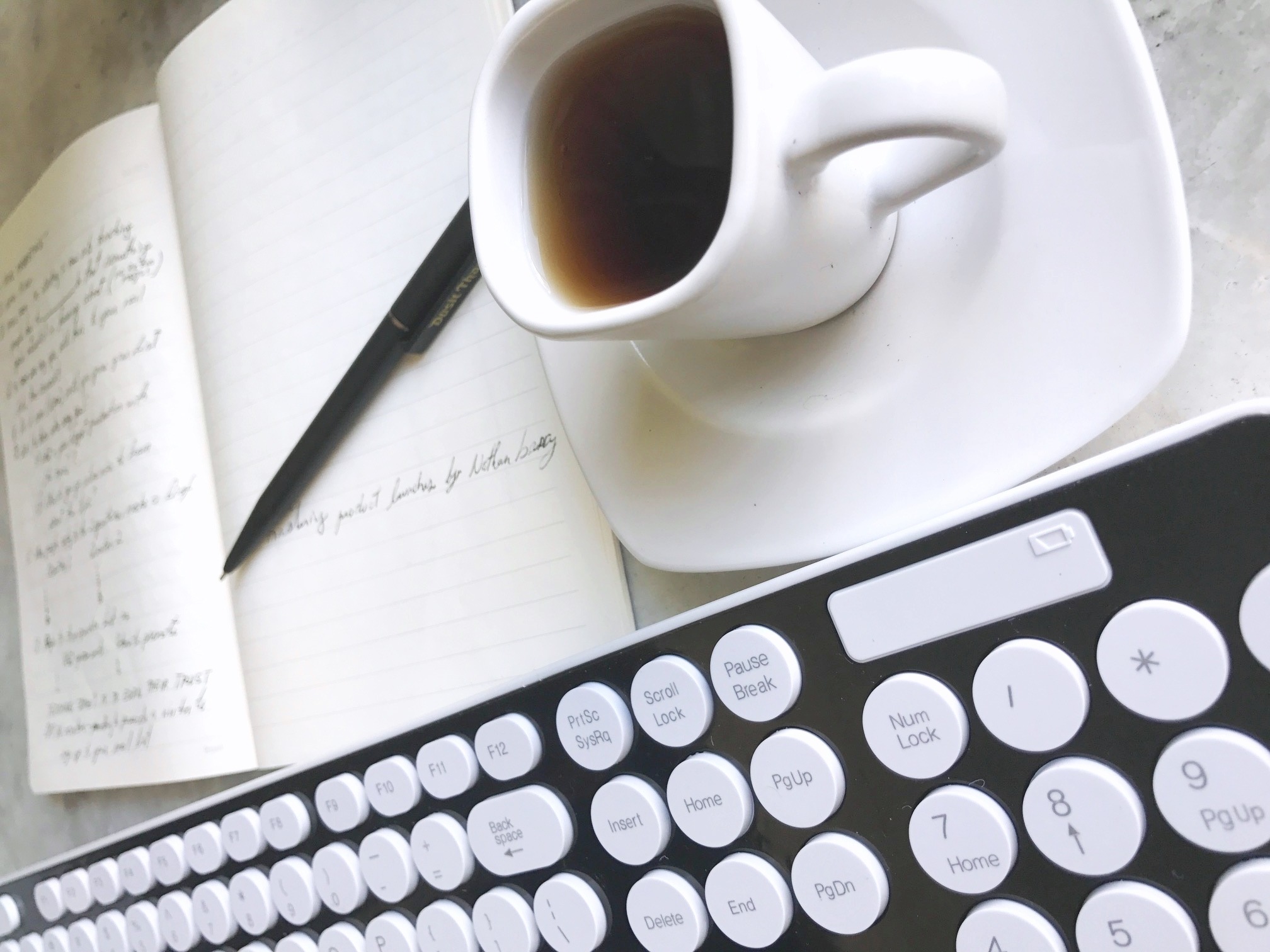 It's hard to love our own blog when we feel so raw and unpolished amongst the glitzy giant blogs. It was hard, but the first thing I decided to stop doing was to keep comparing myself from others. Keep pushing along even if you feel weary and defeated.
When you start feeling uncomfortable and you think you need to stop because you're in pain, that's the time you need to push even harder because that's when change starts to happen.
A vlogger I follow has compared it to running as an exercise. When you think you couldn't run anymore because you're feeling all sort of pain, run a few more laps. That's when your body will undergo change, to keep up with the necessity of keeping your body comfortable. Your body produces more adrenaline, builds more muscles, and gains better endurance; It does so out of necessity.
I think this can be applied to blogging. Just when we think we are failing at building our blogs or online businesses, it's only because we are finally realizing what we are missing to produce a better blog. We don't learn by having a great start; we learn by knowing our mistakes and doing something about it. It is up to us if we choose to give up on our goals or to keep pushing to make changes out of the necessity to make our blogs better than it was yesterday.
If you are only starting and you find it daunting to even begin, I created this guide so you can start to build your own profitable blog. If you're raring to go, you can use my link to sign up for web hosting at only $3.95 per month!
How has your month been? Do you have any goals for your blog for the month of June? Let me know in the comments and I'll check in on you by the end of the month. 🙂